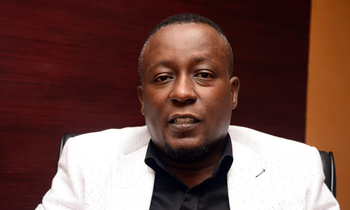 Kampala city advocate representing Watchman Ministries' pastor, Joseph Kabuleta has protested the manner in which the police were handling his client's case. He said 'either there is a charge or it is not there'.

Dan Walyemere speaking about Kabuleta's charge called for fairness, which he said must be exhibited both during the pre and trial process, adding that his client has been tossed up and down reporting to the Special Investigations Directorate (SID) in Kireka to answer police bond.

Kabuleta, a former sports scribe was charged under Section 25 of the Computer Misuse Act, which talks about offensive communication and has been reporting twice a week to answer police bond.

Today Monday, August 5 Kabuleta, accompanied by his wife reported to the commandant of SID, Elly Womanya and his bond was extended to Thursday when he is supposed to report back.

Kabuleta was arrested on July 12 from Café Drew and Jacs in Lugogo and detained at Kireka where he insists that he was tortured and later the detectives searched his office and confiscated a number of items, including his laptops, phones, and other office items.

The police allege that Kabuleta posted on Face book an offensive message through his 'Kabuleta Weekly Rants', in which he allegedly referred to President Yoweri Museveni as a 'gambler, thief and liar'

"It is a violation of one's right to personal liberty as is stated in Article 28(1) of the Constitution. If the case has not been sanctioned, then there is no charge. Either there is a charge or it is not there," he said.

He complained that his client has been subjected to reporting to police and his property has been confiscated.

However the spokesperson of the Criminal Investigations Directorate, Charles Twine said Kabuleta would be taken to court when his file is sanctioned by the Director of Public Prosecutions (DPP).

"If the DPP sanctions the file we shall take him to court, if he does not he will be set free, it is not a backlog until after three months," Twine stated.

Kabuleta said his operations had been affected after the police confiscated two of his laptops containing almost finished magazines. He said already the ministry had failed to produce two editions for June and July.

"I had not backed my information; we produce a monthly magazine and all the articles had been finished waiting for publication," he said, adding that in addition, the police confiscated his two mobile phones, office files, books, and other items.
Related stories