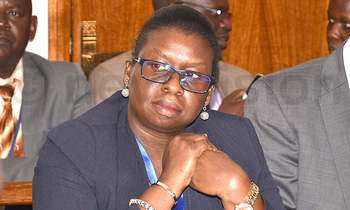 TAXATION SOCIAL MEDIA

KAMPALA - The Uganda Revenue Authority (URA) has said the recently introduced Over The Top (OTT) tax on the use of social media platforms was among the worst-performing tax categories for 2018/19.



According to URA, only sh49.5b was collected over the year that ended, against the projected sh284b, hence a 17.4% performance.

"We believe this performance was partly due to continued use of WiFi in internet covered areas and VPN networks," the commissioner-general, Doris Akol said.

Last year, the government introduced the sh200 daily tax, saying it would generate needed resources for improving internet services in the country.

Akol said there is a need for a deeper study of OTT to find ways of improving the performance of tax, which is currently very unpopular among the population.


She said it is estimated that 17 million people, 41% of the population, use the internet in Uganda, with most accessing it through their phones.

Last year, a group of youths, led by Kyadondo East Member of Parliament, Robert Kyagulanyi took to the streets to demonstrate against the tax levied on OTT and mobile money services.

Meanwhile, Akol said mobile money performed above expectation, despite an earlier backlash from the public over the initial 1% levy.

Initially, the mobile money levy had been implemented at 1% but was in November reviewed by Parliament to 0.5 %.

She said sh157.23b was collected from mobile money services, against a target of shh115b, recording a performance of 136.72%.

She attributed the performance to mobile money's centrality in business and other financial transactions in the country, over the last decade.



RELATED STORIES

How Uganda's social media tax is choking communication

A critical look at the social media tax

CSOs seek dialogue with Museveni over social media tax