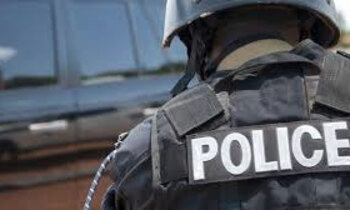 The Police in Butogota, Kanungu district is investigating a case of the kidnap of two juveniles.

The area Police Spokesperson, Elly Maate, identifies the victims as Akim Niwagaba, aged 13, years old and Ramathan Ainamaani, aged 10, years old.

He says both are pupils of Ntungamo Primary School, located in Butogota Town Council in Kanungu district.

It is alleged that the two juveniles were kidnapped while they had gone to chase birds from a rice garden with their mother Joslyn Ampeire.

They are sons of Seth Bahati, a resident of Kyabuyorwa Upper Eastern ward, Butogota Town Council.

Police preliminary investigations show that the assailants were armed with AK47 rifles and wore attire similar to army uniform.

"The two boys were kidnapped on Saturday at noon from a place called Manure, located in Bugarama cell, Munyaga Parish, Binza Sub-County in the Democratic Republic of Congo," said Maate.