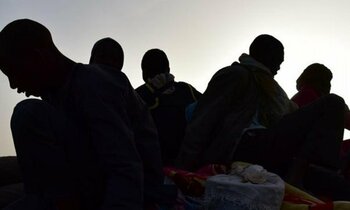 TRAFFICKING

KAMPALA - Non-governmental organisations fighting human trafficking have said they are getting frustrated by the labour ministry.

Speaking to New Vision, Kirill Gromov, the director of Freedom Now International, an NGO that has been involved in repatriating victims from Oman, Jordan and Saudi Arabia said, they have been frustrated by some government officials.

According to Gromov, the government should support his efforts by compelling the labour companies to pay the return fare of the victims.

He says the recently signed contract should have included placing agents in embassies to monitor the conditions of work in those countries.

He says he gave the same views when he was contacted by the Anti-Corruption Unit of State House.

He adds that there are cases where there is evidence of trafficking, but the offenders are never prosecuted and in some cases, they are given light sentences. Gromov suggested that contracts of labour companies should be reviewed after one year.

He also noticed that the labour ministry takes time to respond to reports and complaints of victims.

Martin Wandera, the Director of Labour in the Ministry of gender, said he met some of the organisations complaining, but they never brought out any information.

"Those people are not fair. I met with them and asked them to give me the Information, but they have never come back. I will still meet them and we discuss. The issue of revisiting the contract will be discussed," said Wandera.

According to Alex Sembatya who has been repatriating victims, the victims are not being supported.

"First, I ask the government to support our work because we are using our own resources," said Sembatya.

This is not the first time domestic workers have complained of bad working conditions in the Middle East. The victims have complained that the companies export them, and later ask for millions of money for their return tickets.

The head of the Anti-Corruption Unit in Statehouse Lt. Col. Edith Nakalema recently promised to intervene in the matter as soon as possible.