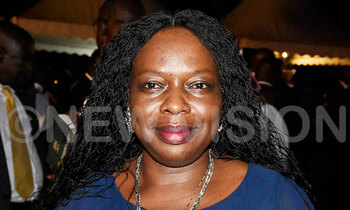 DIASPORA DEVELOPMENT

CANADA - Uganda's high commissioner to Canada, Joy Ruth Acheng has implored the government to provide incentives to Ugandans living and working in Canada as a way of attracting them to invest back home in Uganda.

According to Acheng, the investment in Uganda by Ugandans in Canada, will not only promote economic growth but also ensure the availability of job opportunities for the unemployed Ugandans.

"I'm happy to realize that we have quite a number of Ugandans living here. I'm calling upon my government to support these Ugandans so that they can invest back home," she said.

Acheng noted that in Alberta, a province in Canada there are over 7,000 Ugandans some of whom are willing to invest in Uganda.

She noted that a number of them had acquired skills in the oil and gas sector, which skills they can use to boost Uganda's virgin oil and gas sector.

"There are 400 Ugandans employed in the oil sector here in Edmonton, Alberta Canada. These Ugandans should go and build the Oil sector in Uganda so that we don't have to look for expatriates elsewhere," Acheng said.

Fred Lubwama, the President Ugandan community Alberta, said a number of Ugandans have acquired skills and willing to invest in Uganda if the government gives them support.

Speaking during the annual Uganda Kwekwaffe Canadian Business forum recently in Edmonton Canada, Achenge also asked Ugandans to attract Canadian investors to invest in Uganda.

She said; " Help us get partners (investors) but good investors that will promote Buy Uganda and Build Uganda (BUBU)".

Museveni's invite

Acheng said she had extended an invitation to President Yoweri Museveni to visit Canada to appreciate how Ugandans had acquired knowledge in different fields such as the oil sector.

She also revealed how she had invited Justin Trudeau, the prime minister of Canada, to consider visiting Uganda for improved bilateral relations between the two countries.

She intimated that the Ugandan government had opened up a number of consulates in different parts of Canada such as Vancouver and Ontario to extended services to Ugandans living in those areas.

Acheng said she was engaging the Canadian government to consider establishing an embassy in Uganda, to save Ugandans from traveling to Tanzania, to apply for Canadian visas.