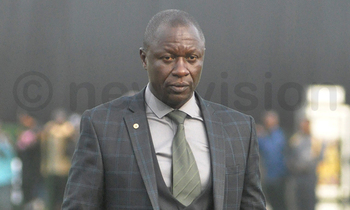 CECAFA Kagame Cup
Rayon Sport 1 KCCA 2
TP Mazembe 1 Azam 2
Despite progressing to the semi-finals of the ongoing CECAFA Kagame Cup in Rwanda, KCCA coach Mike Mutebi says his side still needs to improve on efficiency in the opponent's box.
"We only lacked efficiency in the final third since there were so many chances we missed due to poor decision making," he said.
"It was a watchable game for the fans and even the opponents tried to play since they also wanted to win, but the difference is we used the ball better than them. Overall it was a good performance from the team and we shall do better in coming games," added Mutebi.
KCCA defeated Rwanda giants Rayon Sport 2-1 in the quarterfinals on Tuesday evening to progress to the semi-finals.
"We played a team that came to stop us from playing. It's was a good tactic for them since they pressed us so hard not to play. Eventually, they gave in and we circulated the ball well in the midfield," he said.
KCCA will face either Kenya's Gor Mahia or Green Eagles of Zambia in the semi-finals on Friday.