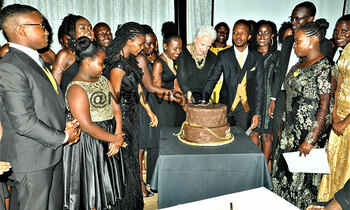 LIFESTYLE
The 3rd edition of The Mentorship Class recently came to an end with fun and flair on display.
At the event held at Skyz Hotel Naguru, a group of young vibrant girls and boys gathered to celebrate their six-month period of mentorship.
The mentees who dressed to impress in gold and black dresses, suits, lightened up the venue and everyone else at the hotel couldn't help but stop for a minute to stare.
The radiant event was spiced up by entertainment from the graduates themselves. Joe Kizza, a talented violinist, treated the guests to an ear-massaging orchestral piece with his violin.