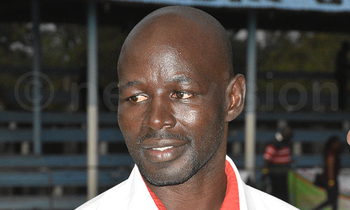 Uganda Rugby Union (URU) hosts the Kenya Rugby Union's women and men teams also known as the Kenya Lionesses and Kenya Simbas respectively today.
The Lady Rugby Cranes and Rugby Cranes were hosted by the Kenya Rugby Union (KRU) in Kisumu three weeks ago in the first leg.
On June 22, Rugby Cranes beat the Simbas 16-13 at the Mamboleo grounds in Kisumu. It was Uganda's 4th win ever in Kenya.
The last win in Kenya
The last time we won in Kenya was in 2013 when we hit them 17-16 under captain Alex Mubiru.
That win has spurred things and both sides have a solid chance at winning today and lifting the Elgon Cup.
The Rugby Cranes left Kisumu fully aware of the task ahead and have prepared to the best of their abilities.
The Simbas have something to prove also today. This will be a great clash as each team will try their best not yield an inch at any moment.
You snooze, you lose. You utilise the few opportunities you win. Kenya has had a big edge in this competition since it started in 2004.
Today the Rugby Cranes have a great opportunity to pull one back. In recent years we have tended to be slow starters at home and we cannot afford that today.
The very slight 3 points advantage from Kisumu is ideally just one penalty or drop goal away.
In order for the Cranes to win this encounter, they will need to be extra alert and smart for the entire 80 minutes. You have to win your set pieces and dominate the tackle area.
Our tactical kicking surely has improved from Kisumu and I hope we shall remain focused and well disciplined.
The men's game will be preceded by the Women's at 2pm. Our Lady Rugby Cranes lost 18-44 in Kisumu.
The loss was taken in and we shall see a much improved performance from them. One thing which I picked up from Kisumu is that we as a Nation have over the last couple of years slackened in Women's Rugby.
Today's women's game is the best game to have as a curtain raiser for the Men's game. The Women's games just resumed in Kisumu after a 4-5 years lull.
It is encouraging to see both the Uganda and Kenya Unions getting this fixture going.
The Women's game suffers more than men in both countries despite the great promise and opportunities.
It is my estimate that we shall have a record crowd at Kyadondo. Our Kenyan brothers and sisters will come in droves.
Team support is key
Being at home, we should all go and support our both teams.
Our fans should come as early as noon and experience what the URU, Kyadondo, our players and Nile Breweries have offered today.
The action on pitch will be intensive as well as off it. At this level, the support from fans is crucial and we have formidable teams.