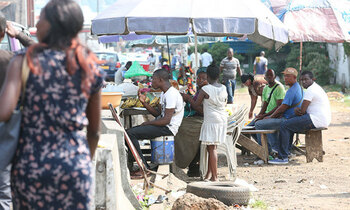 Kenyan Police are deporting 14 underage Uganda girls who were being trafficked to the Middle East through Kenya.

Speaking to the media yesterday, the acting Director Interpol, Benson Oyo-Nyeko said that all the 14 girls were under the age of 15 and were rescued from traffickers in Nairobi, Kenya.

He said some of the traffickers were arrested and arraigned in a yet to be revealed Kenyan Criminal Court.

The girls were slated to arrive in the country early morning today, but were delayed by what Oyo-Nyeko referred to as 'a small glitch'. Of the 14, two remained in Kenya to testify against the arrested traffickers.

"Some of the perpetrators were arrested in Kenya. The Kenyan police that has been doing the investigations say the network extends into Uganda. When arrive, we are going to carry out joint investigations into the matter," he said.

He revealed that all the victims hail from districts in Eastern Uganda. They are expected to arrive in the country before close of business today.