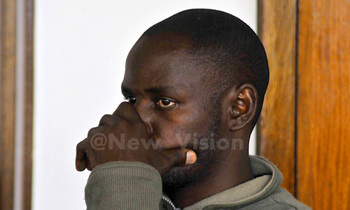 CRIME

KAMPALA - The Standard Utilities and Wildlife Court at Buganda Road in Kampala sentenced a man to five years imprisonment Monday over carrying out illegal electricity connections.

Shamil Mukasa, 25, had pleaded guilty to three charges of installation of electrical wiring without a permit, interference with electrical installations and obtaining money by false pretence.

Grade One Magistrate Stella Amabilis said Mukasa deserved a deterrent sentence so as to curtail the crimes that had taken root in many parts of the country.

"This court has learnt that there are rampant electrical interferences which have even resulted into revenue loss to the Government of Uganda," she said.

"Considering the need to save the electricity consumers who innocently die due to your illegal installations, I sentence you to five years imprisonment," Amabilis ruled.

She added that Mukasa had a right to appeal against the sentence within 14 days if he was not satisfied with the court ruling.


Prosecution led by Charlotte Kyohairwe alleged that Mukasa and others still at large in June 2017 at Kaliiti-Kaddu Estates in Wakiso district, installed electrical extension power to Kaddu Estate without first obtaining an installation permit issued by the Electricity Regulatory Authority (ERA).

It is also alleged that between the months of June and August the same year and district, the convict, without lawful permission of ERA or the licensee, engaged in the activity of extending power line to Kaddu Estate in a manner which interfered with electrical installation that would cause danger to persons or property.

Prosecution further alleged that Mukasa between June and October the same year and district, with intent to defraud, obtained over sh7m from a one Lydia Bako by falsely pretending that he was constructing a power line to her residence whereas not.

ERA communications officer Stella Nakibuka said that the Government in 2018 alone lost over sh1b to illegal power connections and vandalism.