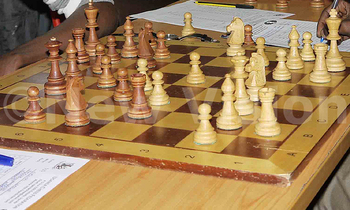 Children from Eastern Uganda will on June 15-16 set in motion the Chess Parents and Guardian's Association (CPGA) Chess Championship at Jinja College.
The event will be the first of several CPGA Youth Chess Championship (CYCC) regional qualifier events planned by the association for children between the ages of 5-18; countrywide.
The tournament is aimed at developing and growing the quality of chess-play among children in Uganda.
The Jinja leg is expected to attract 350 players in the U-8, U-10, U-12, U-14, U-16 and U-18 categories, from which the top 6 players in each category will advance to the finals to be played at Sheraton later in the year.
Early this month, CPGA unveiled sponsors for the event that include Vision Group, Jesa, Stanbic Bank and Sheraton Hotel, for the event that will traverse five regions of the country.
Other CYCC regional qualifier events will be held in Gulu (North), Masaka (outer Central), Kampala (Central) and Mbarara (West). "It will be the first of its kind,
pitting children and youth from different regions against each other to further promote chess in the country," CPGA Chairman Kiwanuka stated.
The tournament will go a long way in promoting chess to all Ugandan Youth.
Participants can register through email; cpgauganda@ gmail.com or contact the tournament director John Vianney Mukalazi on 0785806380.
Registration ends today.