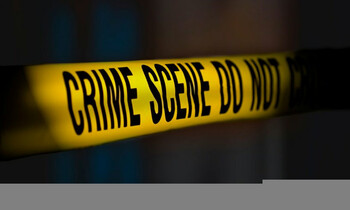 CRIME|INVESTIGATION

KAMPALA - Police in Iganga district have launched investigations into the murder of a 29-year-old woman following a scuffle in a bar located along the main high way in Iganga municipality on Friday.

The deceased, Diana Nakabirwa alias Shakira was shot dead by a man who had earlier bought for her alcohol.

According to an eyewitness who preferred anonymity, the deceased who was in the company of an unidentified man engaged in a scuffle in the bar before moving outside in one of the corridors at around 5.30 am.

The deceased who was holding a small bag is believed to have pulled out a pistol before shooting the woman after she reportedly objected to going with him inside the nearby lodge.

The deceased has reportedly been hanging around the bar to lure clients for sex.

The man who shot her is believed to have on jumped a boda-boda before fleeing.

The source said during the scuffle the deceased is believed to have hit the man who shot her with a bottle on the head.

The police spokesman Busoga east, James Mubi said investigations are underway to establish the person responsible for shooting the deceased.

Mubi said police will carry out massive arrests of all people who were in the bar at the time of the incident to help police in the investigations.

The body of the deceased was taken to Kiboga district for a decent burial.