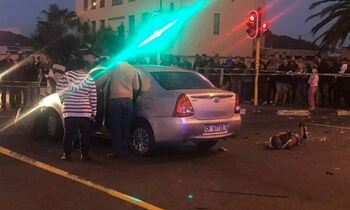 President Paul Kagame's former bodyguard has been assassinated by gunmen in Cape Town South Africa.

Camir Nkuruziza has been a critic of President Kagame, accusing him of intolerance to dissenting views.

Nkuruziza is the second-high profile person to be killed in South Africa after the killing of former intelligence boss Col. Patrick Karegeya in 2014.

Nkurunziza is remembered for starting a campaign, dubbed No 3rd term for Kagame, which was very popular among the opposition in Rwanda.

Former Rwandan army chief General Kayumba Nyamwasa has also survived two attempts on his life.

Camir Nkirunziza is a brother of Sergeant Innocent Karisa who is in prison in Rwanda after he was suspected of being a member of Rwanda National Congress, an opposition outfit.