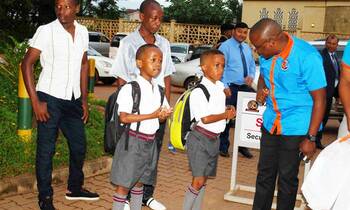 From his humble background of Kasana Luwero, the seven-year-old rapper Patrick Senyonjo aka Fresh Kid could not hide his joy Wednesday morning as he walked into the gates of Kampala Parents' School, for his first day in class.

Fresh kid had never dreamt of ever attaining first class education, eat and play with the children of the affluent, but thanks to his talent, he is now exposed him to opportunities.

As he walked past the gates, accompanied by his father, he was Wednesday morning greeted with yet another surprise when a group ambushed him, offering two pair of shoes.

For a few minutes, his father stood transfixed while mumbling to himself in a low tone. Recently, in a press conference, Mutabazi applauded his son, saying he could not believe that at seven years, his son could connect him to high profile people.

"I had never thought in life that I could ever sit next to prominent people in this country. What an opportunity! All I'm getting because of my son. At his age, Fresh Kid has pushed me to a certain class," said Mutabazi.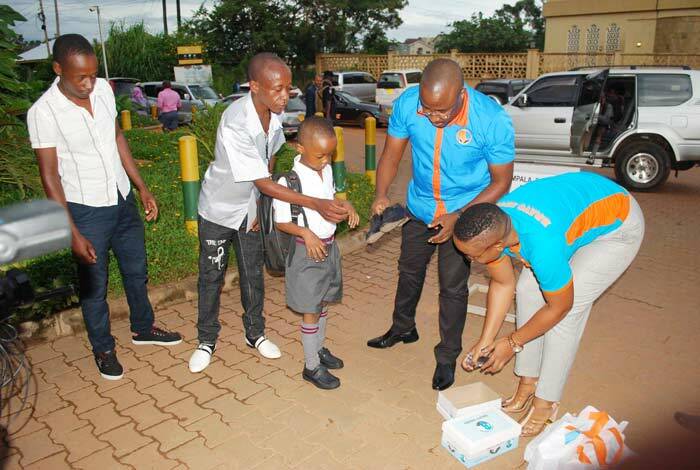 The Principal of the school Daphine Kato, in her submission during a media briefing at the school, warned the public against turning Fresh Kid into a tourist attraction while at school.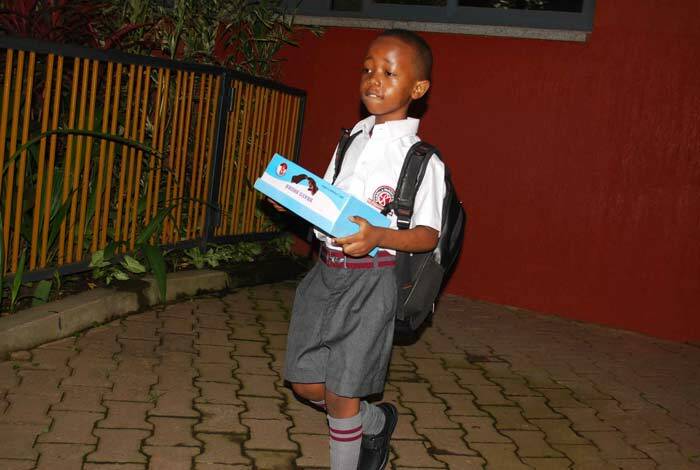 At the same gathering last week, the chief executive officer Uganda Performance Rights society James Wasula, warned his managers against him performing late night, saying this will exhaust his mind.

Wasula also advised his parents to manage boy's money to help him in future to patent and document his songs.

"We have seen many singers come and go other leave with nothing, but we want this boy to grow his career for future," he said.