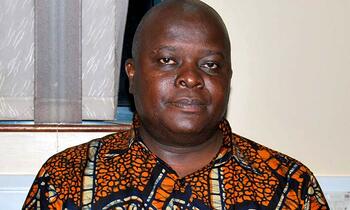 By Amb. Kintu Nyago
The history of the struggle against White minority rule and injustice in Africa, cannot be complete without reference to the role of the Pan Africanist visionary Mwalimu Julius Nyerere.
He was born on the shores of Lake Victoria, near the Kenyan border. Hence, Mwalimu, through his sharp wit, before Uganda's 1980 elections, teased visiting Ugandan politicians from the DP and UPC, who hated each other, due to "tribalism", that they should have emulated his being at peace with himself through his dual Luo and Bantu ancestry. Mwalimu's forefathers originated from Ssese Islands and Kenya's Nyanza Province.
He also further connected with Uganda through Makerere, where he studied in the mid-1940s. And it is where his love for Shakespeare originated. Hence his later translating Julius Caesar into Kiswahili. Mwalimu's leadership skills also manifested at "the Hill". For as a devoted Catholic, he led Makerere students' Saint Augustine Community. This, in turn, enabled him to meet his wife, Mary, during a pilgrimage to Namugongo Martyrs Shrine.
Mwalimu united Africa when in 1963 he offered to host the newly formed Organisation of Africa Unity's Liberation Committee (ALC). The sole focus of the ALC was to facilitate the armed struggle against Portuguese colonialism and white minority rule in Africa.
Invariably Mwalimu's Dar-es-Salaam became the Mecca of revolutionaries and liberation movements. It attracted Ernesto Che Guevara, Malcolm X, Nelson Mandela, Mohamed Abdul-Rahim Babu, Oliver Tambo, Walter Rodney, Eduardo Mondlane, Samora Machel, Robert Mugabe, Joshua Nkomo, Yoweri Museveni, John Garang, and Laurent Kabila, among many others. Additionally, it was the hub of progressive intellectuals as Walter Rodney, Dani Nabudere, Mahmood Mamdani, Issa Shivji, Phillip Ocheing, Yash Tandon, Karim Esaak, etc.
African unity was further strengthened, when in 1964, Mwalimu together with Sheikh Karume voluntarily and uniquely merged Zanzibar and Tanganyika to form the United Republic of Tanzania. This thwarted an imperialist plot to destabilise newly independent Africa through the then fragile Zanzibar. No such voluntary, successful, merger of independent states, has occurred elsewhere, in the last 60 years.
Mwalimu also strengthened Africa through his successful persuading of China's Chairman Mao Zedong to construct the 1,800km Tazara Railway in 1976. Hence linking Zambia to Dar-es-Salaam, through an interest-free loan. And in turn, liberating landlocked Zambia from the routine strangulation from racist Ian Smith's Rhodesia and John Voster's South Africa. Countries that hitherto, it had to transit its goods to and from the external world.
The Tazara Railway, authored by Mwalimu and Mao, truly manifests Afro-Sino solidarity. And it significantly enabled the political liberation of southern Africa.
This political and intellectual background, lay the foundation for Tanzania's ability to liberate Uganda from Idi Amin's murderous regime.
This occurred after the latter aggressed and annexed the Kagera Salient in 1978. Before Mwalimu flagged off his troops to defeat Amin's forces he articulated in Kiswahili a memorable speech on Radio Tanzania, in which he poetically informed his attentive nation that Tanzania had "... the cause, the resolve and the ability" to defeat Amin's aggression! Indeed within six calendar months, Amin had been forced to flee to exile.
Mwalimu, on several occasions, displayed his genius during this war. As for instance through his involvement in Uganda's fighting groups. Notably Kikosi Maalum and FRONASA headed by Paulo Muwanga and Museveni respectively. These were to shape Uganda's future.
For a while, the KM-UPC group captured power after the 1980 elections and ruled until 1985, the FRONASA group metamorphosed into the NRM. Mwalimu also courted Ugandan support for this war effort through the professionalism and superb civil, military relations of the Tanzanian Peoples Defence Forces.
This in addition to restraining his colleague Milton Obote from being directly involved in this mammoth effort. Obote had become unpopular after unilaterally abrogating Uganda's constitution in 1966. Furthermore, Mwalimu also organised the much debated Moshi Unity Conference and conditioned the invited fractious Ugandan political elite to accept the respected Yusuf Lule as Chairman of the resultant Uganda National Liberation Front. A master stroke, which consolidated the national and international legitimization of Amin's removal.
The writer is Uganda's deputy Envoy to South Africa