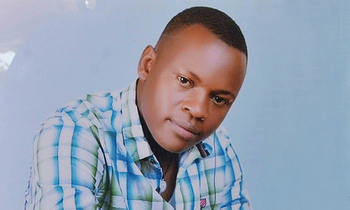 Police in Kasangati have started investigations into the mysterious death of a city special hire driver, one Rogers Golooba, 29.
The Kampala Metropolitan Police spokesperson, Luke Owoyesigyire, says the deceased reportedly checked into at Comfort Cottages, located in Kasangati, where he spent a night on Wednesday.
"We received information on Thursday morning that one of the cottage clients had died as he was being taken to Kiruddu Hospital, due to excessive vomiting," he said.
Owoyesigyire added that the deceased was first rushed to Kasangati Health Centre IV before he was referred to Kiruddu, from where he was pronounced dead upon arrival.
"We have since searched the room where he slept and recovered some tablets. We are yet to find out whether there was any foul play or he was just on self-medication. In the course of our investigations, we shall subject the exhibits to a laboratory examination to ease our investigations," Police added.
The Comfort Cottages proprietor, Mahmood Kasule, said that just like any other client, when Golooba visited their facility, he paid sh50,000 for one day but the following day, one of the employees found his door open while he (Golooba) was lying unconscious inside the room.
"We contacted the Police at Kasangati and when they arrived, the victim had written a note which had contacts of his relatives. We used one of the numbers to inform them of his condition," he said.
Bereaved relatives, however, suspect foul play, alleging that the body bore some bruises.
"We suspect there was foul play in our person's death. In the first place, he vomited endlessly until he died. Secondly, he had bruises and wounds on his back. How could this be? Let the Police and the cottage administrators come out clearly on these concerns," said Edward Lwanyaga, who identified himself as a close relative.
By press time, the Police had not released details of the post-mortem report. The forensic examination was conducted at Mulago City mortuary.
The deceased's family engaged in verbal exchanges with the Police. The matter is being investigated under case file number SD: 03/17/05/19.
Golooba was laid to rest on Saturday evening in Gonve village in Nabbaale sub-county, Mukono district.