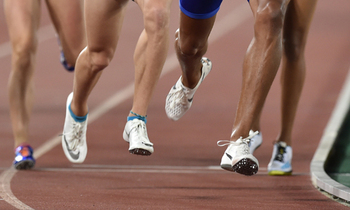 The World Relays turned out to be dizzy heights for Uganda in Yokohama, Japan.
Uganda's quartet of Stella Wonruku, Scovia Ayikoru, Emily Nanziri, and Shida Leni could not make it past the preliminaries.
They clocked three minutes 35.02 seconds finishing last in the seven team race won by Poland.
Uganda's time was nevertheless a season's best. The national record of 3:34.41 was set at the 1987 All Africa Games in Nairobi.
Results: Poland 3:28.05, Great Britain 3:28.31, Switzerland 3:29.15, Belgium 3:30.69, Kenya 3:31.26, Australia 3:31.34, Uganda 3:35.02.
The IAAF World Relays is an international biennial track event where teams from around the world compete in relay races, some of which are not part of the standard Olympic program.
The first three editions took place in Nassau, the Bahamas at the Thomas Robinson Stadium in 2014, 2015 and 2017.
Originally intended as an annual event, it was later decided to happen every odd year, the same as the IAAF World Championships in Athletics for which it serves as a qualification stage.
The competition format for the first edition included the 4 × 100m relay, the 4 × 200m relays, the 4 × 400m relay, the 4 × 800m relays and the 4 × 1500m relay.
From the second edition, the 4 × 1500m relays were replaced by the distance medley relay.
However, this was short-lived and was itself replaced by a mixed-gender 4 × 400m relay for the third edition. This year the 2 × 2 × 400 m relay and the shuttle hurdles relay were added to the mixed-gender category.