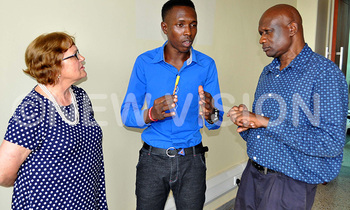 HEALTH

KAMPALA - At the age of 6, Emmanuel Otim's mother passed on leaving him with no choice but to live with his grandmother. Born in 1996, Otim started on HIV medication in 2005 after he was diagnosed with the virus.

Otim said he was clueless about the virus because he was still very young at that time, however, the more he grew the more knowledge he got about the virus.

"By P.6 proceeding to secondary school, I was well aware that I had the HIV virus which I knew was deadly and a disaster to human life," he said

Otim narrated that he was always sickly and every two weeks he would be diagnosed with a different disease.

"I was always scared to take medication because I didn't want my fellow students and friends to know, so I kept on lying to them about what I was suffering from," Otim said.

Otim added that during his S.4 vacation in 2013, he escaped the jaws of death narrowly after he was admitted to Soroti hospital for two weeks.

He said it was the will of God for him to stay alive because he had lost his eyesight and couldn't speak.