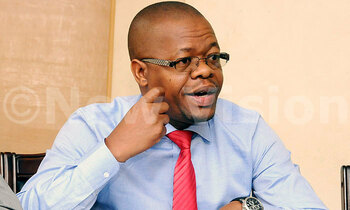 FUFA President Moses Magogo believes the FUFA Primary Schools Championship will give players a chance to be exposed.
"We have to go back to the grassroots if we are to develop the game. We take responsibility to create the category of U15 so that we can track these players. The top clubs in Europe can only recruit players at the age of seventeen to take them to the academies and prepare them for the bigger stage," stated Magogo.
Registration for the competition is ongoing and by press time on Wednesday, 400 primary schools had already confirmed participation. Deadline for registration is next Wednesday.
The competition gets underway on June 5 to determine district champions before they feature in the regional levels.
The national finals will be played by the eight regional primary schools winners at the FUFA Technical Centre, Njeru.
At the end of the competition, a national league of Under 15 will be created and this act as a breeding ground for the Under 17 national team that will compete in the 2021 Africa U17 Nations Cup.
FUFA vice president Justus Mugisha heads the organising committee of the competition that also has Darius Mugoye, Abdu Sekabira, John Masiko, Farouk Kigongo and one representative from the Ministry of Education and Sports.