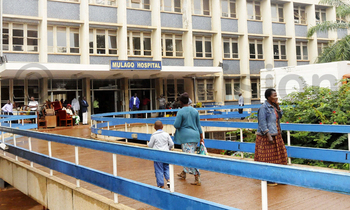 HEALTH

KAMPALA - Ugandans are losing over sh1 trillion on treatment of preventable diseases, according to an analysis of the national health accounts by the National Planning Authority (NPA).

The NPA analysis shows that Ugandans spent sh2 trillion on treatment of diseases in the 2014/15 financial year.

In the 2015/16 financial year, the Ugandan households spent sh2.2 trillion on treatment of diseases.

In both financial years, half of the money spent went into treatment of preventable diseases.

The health minister, Dr Jane Aceng, said Ugandans spend that money from their pockets through transport from home to health facilities, payment for drugs and other health services.

"They pay for some drugs if they are not in public health facilities. Some also go to private health facilities for services. But most of these diseases are preventable and we need to focus on reducing that burden," she added.

NPA statistics show that preventable ailments such as malaria account for 75% of the country's disease burden, and expenditure on treatment of illnesses that can be prevented is further impoverishing Ugandans.

As NPA awaits investment proposals from various sectors for the third National Development Plan (NDPIII), the health ministry has underscored the significance of paying particular focus on prevention against majority of the communicable diseases and non-communicable diseases (NCDs).

The country has performed dismally under the current NDPII. For example, the gains against poverty alleviation have instead been rolled back under the plan period.

The proportion of Ugandans living under the national (poverty) line increased from 19.7% in 2013 to 21.4% in 2018 under the NDPII period.

It had reduced from 31.1% in 2006 to 19.7% in 2013 under the NDPI period. Yet the target was to reduce poverty to 14% under NDPII.
The NDPIII, expected to be launched between May and June next year, will run for five years; between 2021 and 2025.
Uganda is supposed to deliver Vision 2040 through six, five-year development plans.

"Medical expenditure is making Ugandans poorer. We think if sh2.2 trillion can be provided under an insurance scheme, they would be able to put that money in productive areas. We also need to reduce cases of preventable diseases," Sarah Nahalamba, the acting manager for population and social sector planning at NPA, said.

She was speaking at a meeting organised by NPA for the health sector to start identifying its priority areas for investment under NDPIII at Imperial Royale Hotel in Kampala.

Priorities At the end of the meeting, the medical specialists said the health sector between now and 2030 will focus on ensuring that 70% of Ugandans receive essential and quality treatment without financial constraints. The global target is 90%.

Another target is a 40% reduction in all preventable diseases and a 30% reduction in communicable diseases and NCDs. However, the ministry said it would not achieve its targets without all sectors working together to bring down the disease burden.

It added that some of the diseases and health challenges emanate from areas outside the health sphere, including education, environment and energy.

"You will need to work on improving access to clean energy and reduce use of Tadooba and make sure the hygiene conditions in schools and homes are conducive for healthy living," Nahalamba said.

Aceng said some strides had been made under the previous two development plans (NDPI and NDPII), including reduction in mortality rate from 75 per 1,000 live births in 2010 to 43 per 1,000 live births in 2016, reduction in mortality rate (under five) from 137 per 1,000 to 64 per 1,000 over the same period.

The maternal mortality rate has declined from 435 per 100,000 to 336 per 100,000 over the same period.

The inpatient malaria deaths have decreased to 9.38 per 100,000 from 20 per 100,000 between 2016 and 2017.

Aceng said the number of malaria cases per 1,000 persons have also decreased to 293 due to near universal household coverage of mosquito nets, indoor residual spraying in northern and eastern Uganda and availability of treatment regimes.