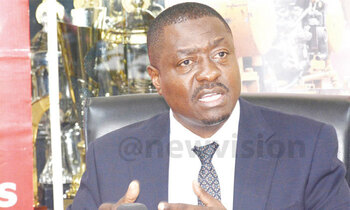 KAMPALA - As parliament ties the loose ends to the 2019/20 budget preparations, MPs have heard that City Hall is grappling with a string of financial huddles ranging from creditors raiding its bank accounts over unpaid debts, colossal funding gaps and inability to increase its Non-Tax Revenue collections.

According to documents before the Parliament's Budget Committee, KCCA accounts were garnished to the tune of sh16.2b in the financial year ending June 2018 over unpaid debts.

A garnishee order is a common form of enforcing a judgment debt against a creditor to recover money. Put simply, the court directs a third party that owes money to the judgment debtor to instead pay the judgment creditor.

According to KCCA's top brass, the funds raided by creditors were on an account for World Bank-funded projects.

"The impact of these attachments and eventual draw out of the funds caused delays in the processing of payment and execution of approved planned activities," the document read in part.

According to KCCA's ministerial policy statement for the financial year 2017/18, City Hall was expected to pay over sh40b arising from adverse court decisions.

Whereas KCCA inherited some of the court debts from its predecessor, the Kampala City Council, other costs have accrued from the current management.

In April last year, sh13b was withdrawn from the bank accounts of KCCA on court orders.

The issue of creditors raiding its accounts to garnishee them will come as a double whammy as City Hall grapples with a funding gap of sh355.7b in the next financial year.

Out of the required sh865b, the ministry of finance has allocated sh509b leaving a gag of sh355.7b.

Meanwhile, a $USD 49,978 (about sh187m) donor funded project tailored to improving disease surveillance at a community level in the cities of Kampala and Kigali fell through last month over what technocrats at City Hall labeled as "limited cooperation" from the latter.

According to KCCA acting Executive Director, Eng. Andrew Kitaka, the project that had been running for the last two years was being bankrolled by the Norwegian Government.

"The project closed in its second year due to limited cooperation from our partner city Kigali," Kitaka said during an interface with lawmakers sitting on the Presidential Affairs Committee yesterday.

Led by the minister for the presidency, Esther Mbayo and state minister for Kampala, Benny Namugwanya, Kitaka was part of a team of KCCA technocrats who were at Parliament to discuss a range of issues pertaining to City Hall's budget for the financial year 2019/20.