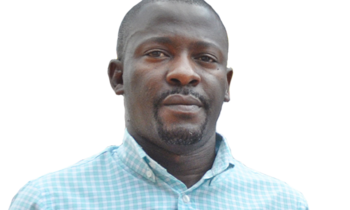 For the honour that the Taifa Stars have brought to Tanzania, land is the gift that each of the players involved has received from President John Magufuli.
The honour was qualifying for AFCON 2019 after 39 years of waiting. For the dishonour that the Cranes brought to Uganda following their 3-0 humiliation, a barrage of attacks, insults and litany of abuses is the gift that FUFA and the team have received from embittered Ugandans.
That is the fickle world of football. Celebrations today are easily forgotten as soon as a bad result happens tomorrow. There's no permanent joy or friends in football. When players deliver and the team achieves, they are heroes. God bless them.
When they play poorly and get a bad result, they've betrayed the trust that Ugandans have put in them. They are rubbish. It gets worse for the coaches. They are only as good as their last result. No matter what explanations Sebastian Desabre gives for Cranes poor showing, the result remains and it hurts.
At this level of international football, Uganda; if indeed we now sit at the table of men, must never step on a field simply for the occasion.
Desabre tried to make the point that the team put their best foot forward with the best starting line-up he could have come up with in the circumstances.
These included the need for caution as key players like Khalid Aucho and Murshid Juuko were on yellow cards. Questionable starts for Timothy Awany, Taddeo Lwanga and Ntambi will remain a matter of conjecture.
In this impossible to resolve debacle, there are some hard truths that have been ignored by all and sundry. Tanzania got four points out of a possible maximum of six against Uganda and did not concede a single goal in two games. Was this a fluke?
During the 2012 AFCON campaign, Uganda failed to qualify on account of their two goalless draws against Kenya, never mind failing to score over two legs.
Put into perspective, Uganda has failed to score or beat their two closest rivals in East Africa - Kenya and Tanzania - in recent qualifying campaigns they have crossed each other's paths in the group stage.
And there is no better gauge of strength than against East African neighbours. Whatever the conspiracy theories surrounding the Cranes humiliation in Dar es Salaam, the one that does not call for opinion is the lopsidedness of the encounter.
Easily, this was the Taifa Stars best performance of the campaign and the Cranes' poorest. History will show that Uganda was beaten 3-0 by Tanzania; the first time they suffered a defeat of that magnitude in six qualifying campaigns.
But history will also show that Dennis Onyango conceded three poor goals, that Farouk Miya, Emmanuel Okwi, Godfrey Walusimbi and Nicholas Wadada were pathetic.
There's something about Uganda that simply can't handle fellow East African opposition when it matters most. The game against Tanzania mattered because AFCON 2019 kicks off in two months and players must justify their inclusion in the final squad that will make the trip.
It's unthinkable therefore than any of the players would have deliberately played below per with hundreds of thousands of Ugandans following proceedings on television.
Hard reality
The painful reality that leaders of Group L, Uganda, are, still a poor man's version of an upcoming continental heavyweight.
Our second successive qualifying feat for the AFCON finals after Gabon in 2017 does not hide or negate the fact that the Cranes were dismal at the finals on their way to finishing bottom of the group with a single point and a single goal. This was a group that had Egypt, Ghana and Mali, all continental powerhouses of repute. The problem, therefore, is one that Ugandans have created themselves.
The true potential of a team is not in qualifying for the finals but rather in the performances at the finals themselves. Even Burundi, Madagascar and Mauritania have qualified for Egypt 2019. Add Tanzania and Kenya.
Ugandans and the Cranes must all wake up to the reality; we are not better than any of our East African neighbours.