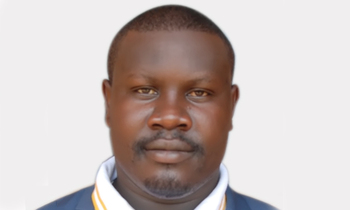 By Majambere Ivan Ssemakula Kamuntu
In Uganda today we are faced with defiance problem and this can only be solved through massive NRM ideology training.
Many people have been underrating, minimizing and underestimating the achievements of the NRM government for so many years.
This is due to the fact that majority of the young people especially those who were born after 1980 (78%, 7.2 million) have been lured by charlatans who misguide them and minimize these achievements just because they are ignorant hence leading to ideological dis orientation among most of our people. In order to clearly understand this, let us look at a brief history of Uganda.
The NRM government that came to power in 1986 inherited a dilapidated economy where inflation was at 240 percent and poverty levels at 56%, poor road infrastructure, 10% of the population had access to clean water, the infant mortality rate was at 120/1000 above all, Ugandans were in cyclic misery, tyranny and all sorts of dehumanization acts.
With the above background, if you look at the current situation where defiance is taking shape in the country, it is a clear indication of a big vacuum as far as NRM ideology is concerned.
The country is at risk in the next ten years if this issue is not given priority as early as possible. Defiance and its impacts on the state are diverse in a way that they cut across not only destabilizing the political environment but also goes up to causing economic instability, scares off potential investors, tourists and also breeds a state of unrest, haterage which all contravenes with the proper running of the country.
As a country we have come from a far and we have a vision of our destination. A state that is full of such a situation stalls progress and instead goes back where it came from which normally takes years to pick up.
We have seen this happening in countries like Libya up to now there still unstable.
Under NRM leadership, Uganda's progress currently is viewed in the perspective of the way countries like Singapore begun and now powerful in the world.
This however basing on the principles of NRM ideology that is Nationalism, Pan Africanism, Democracy and Socio economic transformation and its main objective of mobilizing our nationalist minds to draw the road map necessary to achieve our national interests, a shared vision to set the pace and give direction to posterity, in the same way this can only be achieved when there is unity of purpose and focus on what founds the similar good, national good, which leads to national interest and priority.
For instance the NRM government used to have a national commissariat secretariat led by senior cadres that is Dr. Ruhakana Rugunda, Gen. salim saleh and Dr. crispus kiyonga specifically to share with Ugandans why it launched the liberation war and this was a key platform in demystifying politics and most especially the military and the gun which had been a source of terror against the populace.
Likewise this ideological training will prepare Ugandans mentally especially the youths and also empower them to engage in constructive criticism and be in position to always come together on issues of national interests.
Through this training, Ugandans will always be in position to know what their country stands for that is values and norms which will provide a firm foundation of eradicating defiance tendencies in the country. People will always have the country at heart hence service above self.
We are blessed that some of these Historicals who were part of the liberation struggle are still alive and so this makes ideological re-orientation and empowerment possible if they initiate it.
Holding various training workshops from national to the local level through existing NRM structures, elucidating on key issues that is security and prosperity, provision of different literature in our local languages, encouraging youth participation in national development and also reminding them about their role in ensuring peace and stability in the country, revitalizing NRM structures for ease in service delivery, encouraging people to form groups so as to benefit from government programs that will improve on their welfare.
I call upon government to take the issue of massive ideology training serious otherwise defiance campaigns will take over and we will have no direction. And this very training if well managed, it will ease in the fulfilling of the NRM manifesto, stabilize, develop and transform Uganda into a middle income country.
The writer is the Chairman of the NRM Patriotic Club