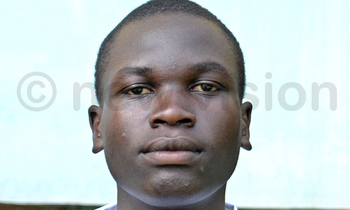 National team rookie Ibrahim Aliga remained Uganda's best player as the All Africa Junior Golf Challenge raged on Wednesday at the Phakalane Golf Estate Club in Botswana.
Aliga returned three-over par 75 just like team Captain Joel Basalaine; with Michael Alunga carding a scoring 77 for a day's total of 227 gross.
But that was five strokes more than their opening round's score of 222 which had the Ugandans sleep in second. Dennis Asaba returned a non-scoring 79 as Uganda slipped to third place overall in the 13-country competition.
Yesterday's returns did not help Uganda's cause as they surrendered their second place to Morocco who carded 218 on the day for a total of 447 over the two days.
Zambia who improved their day-one scores by 13 strokes is now tied third with Uganda on a total of 447 gross after the first 36 holes.
The battle for second place and for a chance to represent Africa at the 2019 Toyota Junior World Cup in Japan is now headed to the wire with Morocco, Uganda and Zambia all fighting for the place with two rounds to go.
Twenty-time winners South Africa who had Casey Jarvis, Samuel Simpson, Christo Lamprecht on the scoreboard maintained their lead, and are 49 strokes ahead of the chasing pack.
Uganda finished third last year winning bronze for the first time in Morocco.
Standings after Day 2
South Africa 200, 200 400
Morocco 229, 218 447
Zambia 231, 218 449
Uganda 222 227 449
Zimbabwe 236, 232 468
Nigeria 240, 243 483
Namibia 244, 244 488
Egypt 248, 243 483
Mauritius 254, 257 511
Eswatini 255, 247 502
Gabon 259, 252 511
Tanzania 259, 245 504
Botswana 260, 268 528