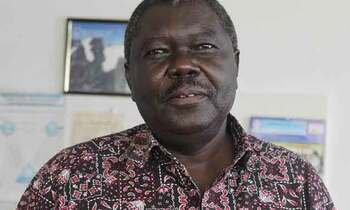 DEATH

KAMPALA - The permanent secretary of the Ministry of Trade, Industry and Co-operatives, Amb. Julius Onen, has died.

The ministry announced Onen's passing on its Twitter page Sunday late evening.

"With deep sorrow the Ministry of Trade, Industry and Cooperatives announces the demise of the Permanent Secretary Amb. Julius B. Onen. May his soul rest in eternal peace," read the tweet.

The ministry followed up the announcement with another tweet that included the late official's photo but without further details. He reportedly died at Paragon Hospital in Kampala.

One of this children is radio personality James Onen, better known as FatBoy of Kampala-based Sanyu FM.


Amb. Julius B. Onen, Permanent Secretary of MTIC, gone too soon. May his soul rest in eternal peace pic.twitter.com/M8GAe7SUe6

— Ministry of Trade Ug (@mtic_uganda) March 10, 2019