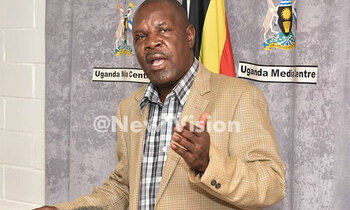 ROLLING NEWS THROUGHOUT THE DAY

Presented by Joseph Kizza
@joekizza

____________________________________
12:47pm


YouTube to block comments on most videos showing minors



YouTube says it will disable user comments on a broad array of videos featuring children to thwart "predatory behavior" after revelations about a glitch exploited for sharing of child pornography.

The Google-owned video sharing service announced further steps to crack down on inappropriate comments a week after an investigation showing how comments and connections on child porn were being displayed alongside innocuous videos.

"We recognize that comments are a core part of the YouTube experience and how you connect with and grow your audience," YouTube said in a posted message to creators.

"At the same time, the important steps we're sharing today are critical for keeping young people safe."

YouTube said that during the past week it has suspended comments on tens of millions of videos to prevent users from exploiting of the software glitch for nefarious purposes.

"These efforts are focused on videos featuring young minors and we will continue to identify videos at risk over the next few months," YouTube said.

"Over the next few months, we will be broadening this action to suspend comments on videos featuring young minors and videos featuring older minors that could be at risk of attracting predatory behavior."
#UgandaToday

____________________________________

12:35pm

Facebook's 'Workplace' claims two million users


A version of Facebook tailored for businesses collaboration announced Thursday that it has more than two million paying subscribers

"Workplace by Facebook" is an enterprise-oriented version of the social network that, instead of distracting workers, lets them connect and collaborate.

The software-as-a-service business began as an internal collaboration platform used at Facebook and was launched as a separate business in 2016.

Workplace by Facebook went from no paid subscribers to more than two million in 16 months, according to its chief Karandeep Anand.

Facebook late last year hosted its first global summit spotlighting a growing Workplace platform launched as a private social network for businesses.

Workplace rivals include collaboration services from Slack, Salesforce and Microsoft.

The list of companies using Workplace include Starbucks, Nestle, Vodafone, Telefonica and Delta Airlines, according to Facebook.

Workplace is a separate operation from Facebook's main social network and is intended as a platform to connect everyone in a company, from counter or warehouse workers to chief executives, according to Workplace by Facebook vice president Julien Codorniou.

Anand said during a briefing this week that the main Facebook social network, which has been embroiled in controversies over data protection, has "no visibility" into Workplace data.

Facebook's core social networking service, supported by targeted advertising rather than subscriptions, has been battered by criticism and controversy regarding how well it safeguards user data and privacy.

Workplace claimed that a differentiator from its competitors is that it connects all employees in businesses regardless of their roles, even if their only computing device is a smartphone.

"That really resonates with a new generation," Codorniou said.

"Millennials want to know who they work for and understand the culture of the company."

Workplace is rolled out to everyone in companies, which then pay $3 monthly for each active user.

Interaction with the platform plays off how people use Facebook, and Workplace adopts innovations from the leading social network. But, it is billed as a completely separate product.

This is the first time Workplace has revealed the number of paid users, and the figure did not include non-paying customers such as non-profit organizations or schools.
#UgandaToday

____________________________________

12:27pm


Uganda's U-17 team off to Turkey


A team of Uganda Cubs players and officials flew out of the country Friday morning headed for Turkey, where they will prep for the upcoming 2019 Africa U-17 Cup of Nations finals.

The sporting event involving eight teams will be hosted by Tanzania from April 14 until April 28. The top four teams of the tournament will qualify for the 2019 FIFA U-17 World Cup as the CAF representatives.

Defending champions Mali failed to qualify.


The Ugandan Contingent of U17 players and team officials left on Friday morning for Antalya, Turkey.
FUFA 2nd Vice President Darius Mugoye is the Leader of Delegation.
The youngsters are preparing for the Total @CAF_Online U17 Finals due in April, Tanzania. pic.twitter.com/rm6QxisLw4

— FUFA (@OfficialFUFA) March 1, 2019

There are two groups of four teams here. Uganda are in Group A, alongside hosts Tanzania, Nigeria and Angola.

Group B has Guinea, Cameroon, Morocco and Senegal.
#UgandaToday

____________________________________

12:10pm


WATCH: Uganda calls for calm


On Thursday, Ofwono Opondo, who speaks on behalf of the Ugandan government, refuted claims of high tensions between the two East African nations.

The Uganda Media Centre posted this video of him speaking about the border situation:


.@OfwonoOpondo, Spokesperson Uganda refutes high tensions between Uganda and Rwanda instead calls for calm #BilateralRelations pic.twitter.com/i8U4tYsmkh

— Uganda Media Centre (@UgandaMediaCent) February 28, 2019
#UgandaToday

____________________________________

12:00pm

Uganda summons Rwandan envoy over border saga


Uganda has summoned the Rwandan envoy to Uganda Fred Mugambage over the closure of the border with Uganda.

The executive director of the media centre, Ofwono Opondo, says the permanent secretary in the Ministry of Foreign Affairs has invited the ambassador to a meeting so that he explains what is going on at the border.

He says by last night, only 12 trucks had been allowed to cross and the rest of the 129 trucks were not allowed, even after the commissioner in the Rwanda Revenue Authority came to the border to plead that the trucks be allowed.

(Read full story here)
#UgandaToday

____________________________________

11:35am

Uganda does not have any Rwandan in custody - Gov't

Government spokesperson Ofwono Opondo has just addressed a press conference at the Uganda Media Centre about the situation on the Uganda-Rwanda border.


"We are advising trucks to use Ntugamo-Mirama Hills for business to go on normally. The construction at the Gatuna border (Rwanda) with Uganda is making movement difficult. However, we have not received any information about why Rwandese trucks are not entering Uganda," he told reporters.

"There is no witch hunt for Rwandese in Uganda. There is also nobody from Rwanda being held by the Ugandan authorities for any reason. We would like to send a clear message to Rwanda that there is no-one Uganda is harassing from Rwanda or has in custody," said Ofwono Opondo.


Air transport is not affected though.

"All this does not affect air transport. Flights have been going on smoothly at Entebbe Airport, whether for RwandAir or any other airline. No Rwandans or Ugandans have been affected by this," underlined the Government spokersperson.


.@OfwonoOpondo: All vehicles coming from Rwanda enter well into Uganda but it's the opposite on the Rwandan side. Rwandese aren't being allowed to travel & enter Uganda but Ugandan nationals are. What is being stopped are only vehicles because of the blockage. pic.twitter.com/v2ndLl4KOw

— Uganda Media Centre (@UgandaMediaCent) March 1, 2019
#UgandaToday

____________________________________

10:50am

Stella Nyanzi trial fails to kick off


New Vision's Farooq Kasule:

The trial of former Makerere University researcher Dr. Stella Nyanzi has hit a snag over indisposed (absent) trial magistrate.

Grade One Magistrate Robert Mukanza has pushed the matter to March 20 for hearing. "Due to the absence of the trial magistrate, the matter is adjourned until March 20 for hearing," Mukanza ruled Friday morning.

Nyanzi is accused of indecent communication against President Yoweri Museveni.

About a fortnight ago, the trial Grade One Magistrate, Gladys Kamasanyu, dismissed Nyanzi's application in which she sought to have the charges against her dismissed on grounds that they were defective.

The magistrate fixed March 1 to begin hearing the evidence from the prosecution witnesses.

Nyanzi, a mother of three, is charged with two counts of cyber harassment and offensive communication in regard to her alleged indecent communication against President Museveni and his late mother Esiteeri Kokundeka.

Prosecution alleges that on September 16, 2018, Nyanzi posted on her Facebook page indecent words against the president and his late mother.

According to the prosecution, the said posts were intended to disturb their peace, quiet and right to privacy.
#UgandaToday

____________________________________

10:35am


Uganda Premier League action today


Today, Vipers SC will play host to Express FC in the StarTimes Uganda Premier League. The Venoms are second on the log and will move to level on points (45) with KCCA FC at the summit. It has been a series of mixed results for the St. Mary's Stadium side in recent games - won 2, drawn 2 and lost 1 in their last five. Michael Ouma's side's last game saw them draw 0-0 with Onduparaka FC in Arua on Tuesday.

Meanwhile, Express are 8th and are looking to build on their win over Ndejje University FC the last time out. George Ssimwogerere's Red Eagles have won 5, drawn 1 and lost 2 in their last five fixtures.


Vipers and Express have met 27 times in the league. The defending champions have won 12 of these meetings and The Red Eagles six. Nine of the duels have ended in a draw.

The other game will play out at Kakyeka Stadium in Mbarara as Mbarara City FC entertain Paidha Black Angels. Results have not come through for Ankole Lions in their last games, registering back-to-back defeats against Onduparaka and Kirinya-Jinja SSS FC home and away, respectively. They are third on the table and for a side that went 10 games unbeaten before those two crashing defeats, Mbarara City will be keen to rediscover their shine.

Their opponents for today are having troubles of their own.

Paidha are at the root of the log in 16th. They have lost 12 and drawn seven of their 21 games played so far this season. This means that the outfit from Zombo district have registered a lowly two wins, which have been far in between. Their most recent was a 2-0 victory over Nyamityobora FC, before they fell back into their ditch of woes with a gut-wrenching 3-0 defeat to Maroons on Tuesday. Can they spring back today?
#UgandaToday

____________________________________

10:20am


Parliament adopts COSASE report - the recommendations



Here are some more recommendations by the COSASE report . . .

- The committee felt that the Financial Institutions Act (FIA), 2004 should be amended to make specific provision for the timelines of undertaking all the activities related to and connected with resolution of financial institutions.

- The mandate of resolving financial institutions in distress be independent of the bank supervision function to mitigate the risk of conflict of interest.

- Bank of Uganda should never resolve any financial institution without strictly adhering to the provisions of the law with sections 95 (3) (a) and (b) of the FIA, 2004, section 40 (3) of the Bank of Uganda Act and section 7 of the National Records and Archives Act, 2001.

- The individual officers who handled the transactions should be held personally responsible.

- The Central Bank should at all times when exercising its mandate as Receiver under the FlA, 2004 , value all assets and liabilities of a received financial institution before any action is taken in accordance with section 95 (1) (a), (b), (c) and (d).

- Also, Bank of Uganda must, at all times, document all processes in management and resolution of financial institutions as by law required.

- Maintenance of financial ledgers and records of all financial transactions relating to financial institutions in distress is a requirement which must be adhered to by the Central Bank when exercising its mandate under the FIA, 2004.

- All officers who flouted the law should take personal responsibility.

- All Bank of Uganda officials who failed to properly execute their duties in accordance with the law should be held responsible for their commissions and/or omissions.

Note that these are just some of the many recommendations by the probe



#UgandaToday

____________________________________

10:10am


Parliament adopts COSASE report - here are the recommendations



Parliament has adopted the report of the Committee on Commissions, Statutory Authorities and State Enterprises (COSASE) on the special audit report on the closure of commercial banks by Bank of Uganda.

The probe was led by Bugweri County MP Abdu Katuntu as committee chairperson. Following the conclusion of the probe, Katuntu has since handed over office to Kawempe South MP Mubarak Munyagwa, who will lead COSASE for the coming two-and-a-half years.

One of the recommendations by Katuntu's team is that Bank of Uganda should strictly follow the provisions of section 89 (3) of the the Financial Institutions Act (FIA), 2004 and invoke its mandate of appointing auditors only when it is in statutory management.

Another is that the Central Bank's board, in consultation with the finance minister, should, by Statutory Instrument in not more than 6 months, issue procedures and guidelines under the FIA on the resolution of financial institutions in distress.


#UgandaToday

____________________________________

9:58am

Stella Nyanzi trial kicks off today


New Vision's Farooq Kasule:

The trial of former Makerere University researcher Dr. Stella Nyanzi, accused of indecent communication against President Yoweri Museveni, is slated to kick off this morning at Buganda Road Chief Magistrate's Court.

About a fortnight ago, the trial Grade One Magistrate, Gladys Kamasanyu, dismissed Nyanzi's application in which she sought to have the charges against her dismissed on grounds that they were defective.

The magistrate fixed today to begin hearing the evidence from the prosecution witnesses.

Nyanzi, a mother of three, is charged with two counts of cyber harassment and offensive communication in regard to her alleged indecent communication against President Museveni and his late mother Esiteeri Kokundeka.

Prosecution alleges that on September 16, 2018, Nyanzi posted on her Facebook page indecent words against the president and his late mother.

According to the prosecution, the said posts were intended to disturb their peace, quiet and right to privacy.
#UgandaToday

____________________________________

9:53am

Today's Ras toon

Legislators have queried the COSASE report on closed banks for not naming individuals who mishandled the process.


#UgandaToday

____________________________________

9:47am


Back to #Uganda


Hope that has given you an idea of what's going on elsewhere on the continent.

Let's turn our attention back to domestic affairs. First, let's see what Mr Ras' talented hand has for us today . . .
#UgandaToday

____________________________________

9:45am


Toll from Egypt train crash 'rises to 22'



The death toll from a crash and fire at Cairo's main railway station rose to 22, Egypt's health minister said Thursday, adding that six of the wounded were in a critical condition.

On Wednesday a hurtling locomotive crashed, derailed and caught fire at the Ramses train station.

The health ministry soon after reported that at least 20 people were killed and 40 injured.

Hours after the latest disaster to strike Egypt's rundown railways, the transportation minister resigned.

Health Minister Hala Zayed told state television Thursday that the death toll had risen to 22 and the number of wounded now stood at 41, six of them in critical condition, suffering "90 to 100 percent burns" which could be fatal.

Authorities have arrested the train driver after the engine appeared to have slammed into the buffers at the end of the track at high speed, sparking a major blaze that blackened the walls of Ramses station.

The prosecution said the driver had left his cabin without turning the engine off, causing the train to career onwards at full speed before smashing to a violent stop.

Photos that emerged after the crash showed several scorched bodies scattered around the wreckage.

Several people were seen in videos running around and screaming for help after catching fire.

There have been several train accidents in Egypt in recent years, the deadliest of which took place in 2002 when 373 people died in a fire that ripped through a crowded train south of the capital.
#UgandaToday

____________________________________

9:40am


South African parliament rallies behind Caster Semenya



South Africa's parliament threw its weight behind Olympic champion Caster Semenya Thursday as she awaits a landmark ruling on whether female athletes can be required to lower their testosterone.

Semenya last week went to the Court of Arbitration for Sport (CAS) in Lausanne to challenge the International Association of Athletics Federations' proposed rules forcing "hyper-androginous" athletes to lower their testosterone.

MPs from across the political spectrum wore black golf T-shirts with messages of support including "we say NO to stigmatisation of women in sport", and "we oppose subtle hatred".

"Others arrive and say they want to give her drugs in order that she can't compete," chair of parliament's sport and recreation committee Beauty Dlulane told the chamber in Cape Town.

"We already have a huge drug problem among South African youth," she added.


Opposition National Freedom Party lawmaker Nhlanhlakayise Khubisa said "what is happening to Caster is the worst form of racism".

"(It's the) practice of patriarchy and chauvinism.

"She is being crucified for being an excelling, resilient, unwavering and unmatched athlete -- our creme de la creme."

United Democratic Movement MP Nqabayomzi Kwankwa said a scientific excuse was being used to "dumb down" Semenya's successes.

The opposition Inkatha Freedom Party called on African athletes to boycott any future IAAF events if the "unfair ruling" was allowed to stand.

Semenya's best 800m time of 1:54.25 seconds puts her fourth on the list of all-time fastest competitors.

It is almost one second slower than the world record of 1:53.28 set in 1983 by Jarmila Kratochvilova, which is now widely discredited because of Soviet-era doping.

The IAAF regulations were due to have been instituted in November 2018 but have been put on ice pending the outcome of last week's hearings.

The ruling is expected on March 26.
#UgandaToday

____________________________________

9:35am


$234 million 'urgently needed' for food aid in Zimbabwe



The UN and Zimbabwean authorities on Thursday launched an urgent appeal for $234 million (205 million euros) for more than five million people in need of aid.

The appeal came as UN Humanitarian Affairs chief Mark Lowcock visited the country to assess its problems.

Funds are needed to "provide urgent food, health, water, sanitation, hygiene and protection support for 2.2 million people of the 5.3 million people in need over the next six months," the United Nations said in a statement.

Zimbabwe's roughly 17 million people are in the grip of a crippling drought and a sagging economy.

"In areas across the country, there are acute shortages of essential medicines, and rising food insecurity has heightened the risk of gender-based violence, particularly for women and girls," the statement said.

A government document seen by AFP said that around 7.5 million people in both rural and urban areas will require food aid between February 2019 and March next year.

"I am releasing $10 million today as a first contribution to the appeal," Lowcock said during the launch of the appeal in Harare.

Lowcock earlier held talks with President Emmerson Mnangagwa and the ministers of foreign affairs and finance.

During the talks he "urged the government to find ways of engaging with people about legitimate grievances -- including through national dialogue on the economic challenges the country is facing."

He also called on the authorities "to investigate all reports of violence in a prompt, thorough and transparent manner."

In January, protests erupted nationwide after Mnangagwa announced fuel prices would double in a country already battling inflation and shortages of basic necessities.

Troops and police were deployed following widespread looting and rioting. At least 17 people died and hundreds were injured, dozens of them with gunshot wounds, when protests were crushed.

Shortly after landing in Harare on Wednesday, Lowcock visited families in the poverty-stricken area of Epworth, which saw some of the fiercest violence during the January upheaval.

"I'm concerned about the suffering of the people in Zimbabwe because of the economic crisis and the erratic rains," said Lowcock during his visit there.

The El Nino weather phenomena has resulted in poor rainfall, affecting corn harvests.

Zimbabwe's economy has been on a new downward spiral since 2012. In January, annual inflation shot to 57 percent from 42.09 percent in December 2018, according to official figures.
#UgandaToday

____________________________________

9:30am


Five killed by Al-Shabaab car bomb in Somalia



At least five people were killed on Thursday when a car bomb exploded close to a major hotel in the capital of Somalia, medics said.

Al-Shabaab insurgents boasted a suicide bomber from their group was responsible for the killings, the latest in a long line of attacks the Al-Qaeda linked group has carried out.

"Our teams have collected five dead bodies and 25 wounded people," Abdukadir Abdirahman, director of the Aamin Ambulance service, told AFP, warning that the tally could rise.

"The teams are still working," Abdirahman said.

Mogadishu is regularly targeted by the Shabaab fighters in their long fight to topple the government.

They said their fighters were trying to kill senior officials staying in the famous Maka Al-Mukarama hotel.

"There was a suicide blast followed by gunfire, in which the mujahedeen fighters targeted the commanders and officials of the Somali government who stayed at the hotel," the group claimed in a statement on a pro-Shabaab website.

There was also heavy gunfire after the blast.

"There was a huge car bomb blast along the Maka Al-Mukarama road," said police officer Mohamed Farah. "It destroyed many businesses and vehicles."

Witnesses described how the blast ripped through one of the busiest streets in the seaside capital.

At the time of the attack in the early evening, the street was filled with people relaxing after a day at work.

"The whole area was in flames, and I could see the ambulances rushing to the scene," said Abdisamed Mohamed, a witness. "There was gunfire too, but we don't know who was shooting."

A second blast was heard in the area a few minutes later, but it was unclear what caused that explosion.

Shabaab fighters fled their fixed positions they once held in Mogadishu in 2011, and have since lost many of their strongholds.

But they retain control of large rural swathes of the country, and continue to wage a guerrilla war against the authorities.
#UgandaToday

____________________________________

9:25am


'Missing' Liberian cash was safely deposited - probe



A probe by independent investigators on Thursday said that a stockpile of cash printed for the Liberian Central Bank had been safely deposited, dismissing rumours that it had gone missing.

Hundreds of protestors took to the streets of Monrovia last October when rumours swirled that newly-printed Liberian dollars worth US$102 million (89 million euros), intended for the country's reserves, had disappeared shortly after arrival from abroad.

The tale touched at the heart of the country's endemic corruption, which newly-elected President George Weah had vowed to combat.

The United States then stepped in at the request of the Liberian government and civil society groups, sponsoring an inquiry by the corporate investigation firm Kroll Associates Inc.

"Kroll's analysis of delivery documentation provided by the Central Bank of Liberia (CBL) confirms that new banknotes totalling 15.506 billion Liberian dollars were received into the CBL's reserve vaults," the US embassy said in a statement on Thursday.

"Kroll found no information to support allegations that a container of banknotes went missing," it said.

However, the investigators raised "concerns regarding the overall accuracy and completeness of the CBL's internal records," the statement said.

"The report identifies systemic and procedural weaknesses at the CBL, and identifies shortcomings in Liberia's fiscal and monetary management processes that are longstanding and continue to the present day."

The CBL had insisted that the money had not gone missing, and Weah -- confronting his first major test since taking office in January 2018 -- vowed he would not rest until the issue was resolved.

The rumours spread after Information Minister Eugene Lenn Nagbe said the new government had not been advised of the impending arrival of the money by the outgoing administration.
#UgandaToday

____________________________________

9:20am


Palestinians arrested in Egypt in 2015 sent home to Gaza



Four members of Palestinian Islamist group Hamas held in Egypt since August 2015 arrived home in the Gaza Strip Thursday where they were welcomed by Hamas leader Ismail Haniya.

The four arrived at the Rafah border crossing between Egypt and Gaza where they greeted by dozens of well wishers before being driven to Haniyeh's office, AFP journalists said.

They had disappeared in August 2015 under mysterious circumstances as they travelled through the Sinai region on a bus from Hamas-ruled Gaza to Cairo en route to Turkey.

Other passengers said that the vehicle was stopped by unidentified gunmen who seized the Hamas men.

At the time Islamic State group jihadists were active in the lawless North Sinai.

IS had threatened Hamas after it arrested jihadist militants suspected of targeting its armed wing with a series of bombings.

Haniyeh did not say Thursday who had been holding the four Gazans but expressed his "deep gratitude to the Egyptian authorities for this decision".

Relations between Hamas and Egypt deteriorated since the military overthrew Islamist president Mohamed Morsi in 2013.

Morsi, a leader of the Muslim Brotherhood, had been sympathetic to Hamas.

His overthrow unleashed a deadly crackdown on Islamist protesters, and an insurgency based in Sinai.

In a separate development Hamas security forces have arrested the leader of a political group with links to Iran, a security official told AFP on Thursday.

"Hamas security forces in Gaza arrested on Tuesday evening the leader of the Al-Sbarine movement, Hisham Salem, and three other members of the movement," the official said on condition of anonymity.

A source in the Hamas security forces told AFP that Salem, a former Islamic Jihad member, was arrested for "security and passing information to hostile parties," adding that the arrest were unconnected to Hamas relations with Iran.

The security forces say that Al-Sbarine has "a few dozen members".
#UgandaToday

____________________________________

9:15am


Sudan jails eight over banned protests



Eight anti-government protesters were sentenced to jail in Sudan late Thursday, state media reported, the first such punishments handed down by emergency courts introduced by President Omar al-Bashir to contain rallies demanding an end to his iron-fisted rule.

The eight were among hundreds who had taken to the streets earlier on Thursday in Khartoum and Omdurman, defying a ban on protests that first erupted in December over bread prices and have since gained momentum and presented a major challenge to Bashir's three decades in power.

Chanting their rallying cry of "freedom, peace, justice," the crowds gathered in several districts of the two cities before being confronted by security forces with tear gas, witnesses said.

Bashir has not only banned all unauthorised rallies but also given sweeping powers to security forces to carry out raids and personal searches as part of the state of emergency imposed after an initial crackdown failed to quell the protests.

The eight protesters sent to jail for participating in protests were handed terms ranging from six months to five years by three separate courts in Khartoum set up on Tuesday to investigate violations under the state of emergency imposed by Bashir to quell the protests.

Four of them were sentenced to five years in jail, three to three years and one for six months, the official SUNA news agency reported, adding they had been accused of violating a state of emergency order banning participation in protests.

They are the first such accused found guilty of violating directives issued by Bashir as part of the nationwide state of emergency he imposed last week.

In a separate statement, the Democratic Lawyers Alliance that is part of an umbrella group spearheading the movement against Bashir's rule said 870 protesters were produced in emergency courts in Khartoum and its twin city of Omdurman on Thursday.

It said the courts dismissed cases against a large number of accused, but scores were sentenced to jail terms ranging from two weeks to one month.
#UgandaToday

____________________________________

9:10am


Around the continent


Up next, a quick look at what's happening around Africa.
#UgandaToday

____________________________________

9:05am

Today's inspirational quote

"Let go of yesterday. Let today be a new beginning and be the best that you can, and you'll get to where God wants you to be." - Joel Osteen (American pastor, televangelist and author)


Note: You may feel inspired by this extract above in many more ways than one, but don't try to pull off this level of flexibility pictured below - would love to have you remain in one piece :)

#UgandaToday

____________________________________


9:00am


A new dawn is upon us . . . Happy new month!




Hello, hoping you are fine today. We are closing shop - in the working week context - but opening the doors to a fresh new month. After speeding through the 28 days that make up February, let's strap ourselves in and set off for a 31-day ride into March.

I also thought I should let you know that no one can stand in the way of a moving train. This month, you will be unstoppable. You will not be conquered. Wishing you a great month ahead.