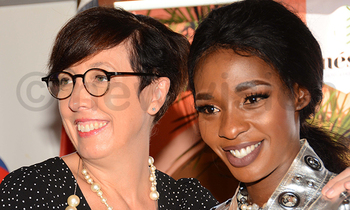 All proceeds from this year's Uganda-France friendship week will go towards building sports facilities in developing schools in Kampala, Stephanie Rivoal, the French ambassador to Uganda has said.
Rivoal, while speaking at a press conference at the embassy on Monday at the inaugural press conference of the third France-Uganda friendship week, said the proceeds will also enable the schools to attain sports equipment.
She, however, did not reveal the names of the schools, saying they will start with a few and later expand to other schools throughout the country.
"Uganda has got a lot of talent in sport but not enough facilities. But playing certain sports like volleyball and basketball without the court, will not enable children to play the real game," she said.
It is because of the above that Rivoal said the money will be invested in constructing good and long-lasting sports facilities.
"I love sports because it brings the best out of people. Not only do they get to exercise to stay healthy, but also to have fun while engaging in various sporting activities," she noted.
The France-Uganda friendship week consists of a week-long series of events from March 16 to 23. The week features a range of joyful moments celebrating the friendship between the two countries through music, culture, food, fashion and sport.
Mixed teams composed of Ugandan and French players will visit four schools including Nakivubo Primary School, Naguru Remand Home, Naguru Primary School and Kibuli Police Children School to showcase and share values of sport to pupils.
Other activities will include a fashion day that will see a collaborative creation between French and Ugandan designers, a tourism day that will be dedicated to promoting sustainable tourism between both countries, among others.