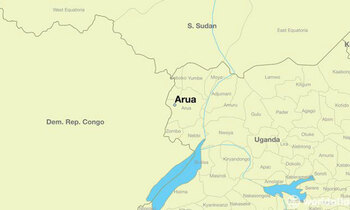 HEALTH MEASLES
ARUA- An outbreak of measles has persisted in Arua from 2018 to 2019. The current trend has continued to escalate with more cases registered in two months within 2019 compared to nine months in 2018.
Dr. Paul Bishop Drileba, the District Health officer, Arua told New Vision on Monday, the current trend indicates an increase.
Last year from April to December, 123 cases were registered less than 195 cases registered from January to February in 2019.
This adds the number of children who have contracted the disease to 318. The outbreak started in the sub counties of Anyiribu, Logiri, Vurra, Arua Hill and River oli divisions in Arua municipality. It later spread to the sub counties of Arivu, Aroi, Okollo, Ulepi, Pajulu, Rhino Camp, Rigbo, and Unriam.
Vurra sub county alone registered the highest number with 34 cases followed by Logiri.
Dr. Drileba says this year alone, the number is high and worrying much as interventions have been made by health experts and Ministry of Health to vaccinate children below the age of one year.
However, the officials have received cases of children from 1 year to five years who did not complete vaccination.
However, Drileba expressed worries over a child aged 14 years found with measles. He blamed parents for negligence and failure to take children to complete the three doses of vaccine.
Drileba says the community still mistake measles for other diseases hence not taking their children for vaccination.
Some of the community members in West Nile believe that, eating silver fish can cure the viral disease.
According to Doctor Drileba, eating silver fish only increases a child's appetite but does not heal the disease.
Death cases registered.
From 2018 to 2019, out of the 318 cases registered, some cases of death have been registered though there is no clear number of how many children could have died because of the disease.
The district has also taken a move to immunise children in refugee settlements in Arua and host communities to deter further spread of measles.
The Multi Antigen Campaign is conducted for children from the ages of 1 to 5 years in the refugee settlements.
Stanley Babu, the in charge Aroi health center III says a child of four years was brought to the facility with measles after the parents failed to complete the three doses of vaccination.
Babu notes that, the four-year-old child was only given a single vaccination dose at birth therefore putting the life of the child at risk.
He appeals to parents to play their role and ensure children complete the three doses of measles vaccine.
Fred Chandi, the in charge Oli health center IV in Arua municipality, confirmed that, one death has been registered in the health facility.
He says Oli health center IV receives between 5 to 10 cases weekly on children affected with measles in the health facility.
Kalsum Abdu Fadimula, the Deputy Mayor appeals for vigilance on the outbreak and encourages parents to take children for immunisation at the health facility. She calls on Ministry of Health to help in vaccination of the children.