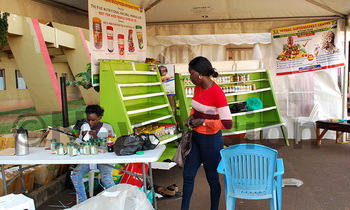 AGRIBUSINESS
KAMPALA - Agricultural exhibitors across the country are already setting up their stalls for the 2019 Harvest Money Expo slated for Friday February 15, 2019 to Sunday February 17, 2019.
The three-day event organized by Vision Group is expected to benefit thousands of Ugandans through various training sessions which include passion fruit growing, irrigation, networking and innovation among others.
The event will take place at Namboole stadium at an entrance fee of only 10,000 shillings and an extra training fee of 10,000 shillings.