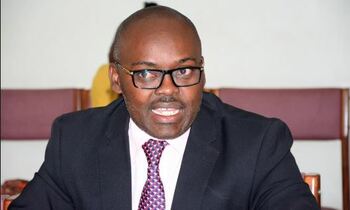 ARREST POLICE INVESTIGATIONS

Journalists who were held by the Police have said they were doing investigations on drug thefts in government hospitals.

The foreign correspondents under their umbrella body organization, Foreign Correspondents' Association of Uganda (FCAU) have said the journalists were doing an investigative story and have expressed concern over the arrest of their colleagues; Godfrey Badebye, Kassim Mohamed, Rashid Kaweesa, and their driver Shafiq, all attached to BBC.

They say, their members were arrested on Wednesday night together with Vivian Nakaliika, the wife to the local television journalist, Solomon Serwanja.

In their statement that was released yesterday, FCAU called for the immediate release of all the three journalists, Vivian Serwanja, Shafiq and the guarantee that Solomon Serwanja is not being sought for arrest in relation to his work as a journalist.

The Police arrested four journalists, including a driver, allegedly for being in possession of classified drugs, contrary to section 27 (2) of the National Drugs Authority Cap.206.

The Kampala Metropolitan Police Spokesperson, Patrick Onyango, told journalists at Kampala Central Police Station, on Thursday that three of the five suspects were arrested on site in Makindye, including Godfrey Badebye, Shafiq Kisame, and Rashid Kaweesa.

Onyango alleges that the trio was surrounded while meeting a person who was supposed to sell them the said drugs.

He says, Vivian Nakaliika was arrested later. "Upon arrest and interrogation, they revealed that some of the drugs they had bought were hidden at Solomon Serwanja's home in Mukono district.

"We secured the scene where the suspected stolen drugs were until morning for a search, but Serwanja was not at home at that time," Says Onyango.

He adds that detectives found 14 boxes of Lumefantine tablets, Vaccine for Hepatitis B and other drugs labeled with government seals.

Currently, the suspects are being held at Kampala Central Police Station pending investigations.

The Busiro East Member of Parliament, Medard Lubega Seggona, who doubles as the accused's lawyer, says at the time of his clients' arrest, the accused were working on an investigative story regarding theft of government drugs by top government officials including the security operatives.

"Our clients were working on an investigative story involving theft of drugs and were trying to finding out the possible involvement of different officials and individuals and they were successful story so far because they had got some good crews. However, government picked interest as a cover-up and arrested them. It is our hope that they will be able to be considered for release on police bond but if not, we would want to have them charged instead of incarcerating them," said Seggona.

On the other hand, the coordinator for Human Right Network for Journalists, Robert Ssempala cautioned journalists to observe professionalism while executing their duties.

He says recently he got some classified information from an impeccable source on how some security organization are planning to target them and likely to link them to some criminal acts.