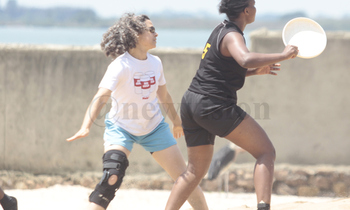 Uganda Ultimate Frisbee Association (UUFA) are breaking new ground by introducing a women's exclusive Frisbee championship on the domestic scene.

With the urgent need of expanding the game and making it more competitive, the Equator Women's Tournament was deemed important.

"We are moving on a step by step basis and I want to mention that we are seeing where we are headed" said UUFA chairperson Ali Nasser Sserunjogi.

The women's event is set to launch this month. This is against the background of an increase in women Frisbee players in Uganda.

"There has been an influx of women taking keen interest in the game in the previous campaigns. Such developments reflect our efforts at promoting Frisbee" Sserunjogi adds.

Meanwhuile, having launched a fundraising event for the upcoming All Africa Ultimate Championships scheduled for South Africa in June, different companies have come on
board to help Uganda in the preparations.

The over Sh76m budget has seen part time sponsorships made by National Council of Sports, Picfare/Nytil, Fenix international, Impact Water, Jibu Water, Coca Cola and
donations from individuals.

The federation is looking at sending a combined club and national team to the South Africa meet whose first edition was held in Uganda with home side Impala FC winning the overall crown.