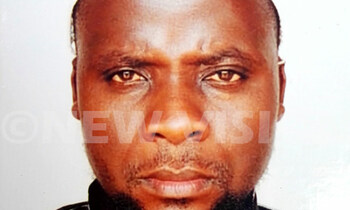 A family in Kyabakuza Zone A, in Masaka Municipality is living in fear after unknown gunmen abducted a prominent businessman.

Abdul Hamidu Lugemwa was captured on Friday night from his home at around 2:30pm. By Monday, his mother and four wives did not know his whereabouts.

However, Lameck Kigozi, the Masaka Regional Police Spokesperson, said that Lugemwa was not abducted as claimed by the family.

He explained that he was picked by security operatives from the Internal Security Organisation (ISO).

Kigozi added that it was a covert operation, which ISO officers never wanted police to know about.

"But they later informed us. May be they were sensitive that someone would tip Luegemwa to aid his escape," he said.

Lugemwa runs one of the biggest maize mills in Kyabakuza and employs more than 20 workers.

His wives Sumaya Nabukwasi, Mariam Nazziwa, Salina Naigaga and Hadijja Babirye said they are stuck without family basic needs, mainly food since Lugemwa was the only bread winner.

His mother Joweria Nassaka is worried that her son may be killed under unclear circumstances due to lack of clear follow up.

Nazziwa, one of the wives said that her children have not gone to school, yet the term has commenced. She added that her landlord has already issued an eviction notice because she has not paid her rent for January.

Saidat Nassanga, one of this factory workers, said activities are already at a standstill since Lugemwa is the main driver of the business.

She added that they are making losses because the factory is currently closed and most of their clients have gone to their competitors.

Lugemwa's neighbours said strange people moving in a tinted Toyota premo have on many occasions trailed him at the factory, home and at the mosque.

Other residents said that the businessman is peaceful and wondered why he was bundled into a car like a terrorist.

Francis Mawanda, the Kyabakuza Zone B chairperson, said Lugemwa's abduction took them by surprise.

He added that his mother and wives informed him shortly after the incident prompting him to involve security operatives to find out his whereabouts.