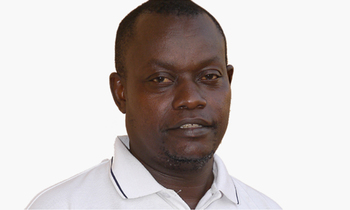 The media has lately been awash with a moving story of suffering Kenyan athlete Henry Rono.
Rono, once a multiple world record star, is today a destitute in the US state of New Mexico where he works as a security guard at Albuquerque airport.
The 66-year-old has cried out to the Kenyan government for help in the latest of the ever growing number of fame-to-rags sports stories.
"I would like the government to help me get back home by getting me a ticket… I can't afford living in the USA. I'm getting old... Also, being away from home for over 32 years is too long," Rono cried out.
Thank God, the Kenya Government through Nandi County where Rono hails from, has offered to help.
Several sports stars led by another legend Kipchoge Keino are also willing to help.
Turning back the clock, images are still vivid of the Nandi warrior cruising to a record four world records in 81 days in 1978. This came with the athlete of the year award.
He also won a combined four gold medals for Kenya at the 1978 Commonwealth Games in Edmonton (in the 5,000 metres and steeplechase) and the All Africa Games the same year in Algiers (10,000m and steeplechase). Rono was simply on top of his game.
This of course came with some rewards that should have turned around Rono's life. So what exactly could have gone wrong?
A former alcoholic, Rono claims people took advantage of his romance with the bottle to grab his assets, rendering him a destitute, where he has been reduced to a security guard.
Rono represents a much bigger number of sportsmen who have squandered their fame to end up in misery.
Champion boxer Mike Tyson went broke despite earning over $400 million in the ring.
Our own Kassim "The Dream" Ouma who made $800,000 (sh3bn) in his 2006 title fight with Jermain Taylor is today struggling.
Magid Musisi, Uganda's first footballer to play professional football in Europe was in a similar state when he passed on in 2005.
The number of struggling former Ugandan stars is just too big.
The sudden plunge into destitution is usually explained by extravagant lifestyles and bad business ventures.
Consuming excessively and conspicuously is a sign that a pro athlete has made it.
For players from modest backgrounds, doors that have always been shut are finally opening.
Pressure to spend lavishly plus seemingly boundless wealth inevitably equals temptation.
For young athletes caught up in the whirlwind of living their dreams, this temptation is tough to resist.
The NBA that has seen many of its multi-millionaire superstars like Scottie Pippen, Allen Iversen and Shawn Kemp go broke, has come up with one of the best pension schemes.
Back home, the Rono case calls for the need to equip our athletes with not only frugality but also financial management skills.
It's time our athletes learnt how to prepare for a rainy day.