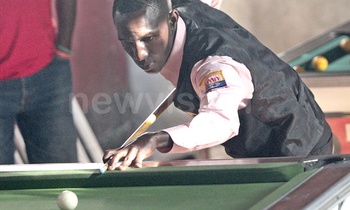 After winning promotion to the Senior Pool League as the champions of League One, Gulu Pool Club is left pondering how they will meet the financial burdens of the Senior Pool League.
They achieved promotion to the top tier in their first season in the league one, thanks to a plethora of talent in the team.
"Winning the league one was difficult because the boys had no national league experience at all except for me. We also managed to go through the whole season without any cooperate sponsor and only survived by collecting money from fans," Gulu Pool Club Captain Emmanuel Ocitti said.
The captain is aware that with most of the competitive teams based in Kampala, they will have to raise a lot more money to enable the team to travel frequently.
"Funding will be the biggest challenge if we are to register for the Senior League, to top it off, we do not have a women's team," Ocitti added.
Lucky for them, a decision on the lady's league has not yet been made, they may not be compelled to have a women's team, but as far as things are concerned they are trying to assemble one.