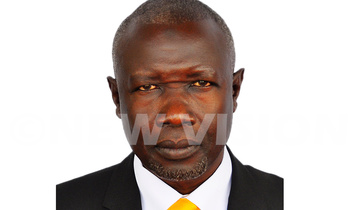 Aringa County MP, Olega Ashraf . Photo/File

PARLIAMENT
KAMPALA - Aringa County MP, Olega Ashraf has strongly condemned the attack by a group of youth in Yumbe town, Yumbe district who clamped his vehicle, demanding sh500, 000 financial assistance.
According to the MP, the youth belonging to Yumbe Taxi Operators' Association blocked his car and clamped it asking the MP to avail them with sh500, 000, which allegedly the MP promised them, to start up a joint business, to supplement their income.
However, speaking to Journalists at Parliament on Thursday, Olega denied promising the said group of youth any money, adding that he had already given them the money to all the groups he pledged to offer financial assistance.
"A group of the youth, who don't want to work and want to stay in town, attacked my vehicle in Yumbe town and clamped it, demanding money for a project I didn't know about," Olega told Journalist at Parliament on Thursday.
To rescue his vehicle from the youth, Olega contacted the Yumbe District Police Commander (DPC) who led a team that unclamped his car.
He noted that it is not the mandate of MPs to give handouts to the jobless youth, adding that financial assistance to the electorate is a choice by legislators, which should not be abused.
"It is not a must for us to give money to our voters. It is something we do voluntarily, to get people out of poverty. You cannot just come and force me to give you money," he said.
Suspecting stage-managing of the attack by his opponents to malign him, Olega said the group that clamped his car, which was on its way to Yumbe town, was commanded by one of the youth whom he identified as the campaign manager of one of his detractors.
In a telephone interview with New Vision, Yumbe district Police Commander confirmed the incident but couldn't give more details saying he was locked up in meeting.