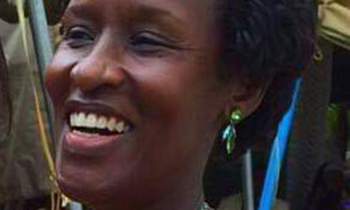 By Gudula Naiga Basaza, PhD
There are times you want the news you receive to be fake news. It is a pity to read about the demise of Alice Bazeyo.
The ever smiling, charming and smart lady. It is a shame life is too short and the last day comes as a thief. She had everything to live for and only to pass away at such a tender age.
The world has lost an icon and a trailblazer. Through her business she has dressed and made many of us standout on many occasions. The job she did so diligently. She proved that you can start a business, become consistent, innovative, keep growing, grow the economy and keep modest.
On receiving this news my heart went to Professor Bazeyo an impactful high flying professor who has not only lost a wife, but a friend and business partner.
I recall several times Prof. would be in the shop Shina Collections on William Street in company of his dear wife amicably supporting each other to give customers satisfaction. The couple proved that it is possible in our context to share everything.
The Uganda Women Entrepreneurs Association Limited will remain indebted for the countless support she particularly gave us.
Several times we got a discount from Piato to hold our strategic meetings because she believed in us. More often than not, she said I may not be active, however, am UWEAL at heart. Her businesses were so demanding and she gave them attention. We have lost an example to follow, a model and mentor.
Heartfelt condolences to the nucleus family, her staff and the business community. It is wrong timing. Her spirit, industriousness, resilience and diligence will never die.
She has left a legacy of a big employer, tax payer, a connector to opportunities (she transformed her workers) and someone who has contributed beauty in our homes, our looks and our occasions.
May her Soul rest in eternal peace and may her legacy live longer than her physical life.