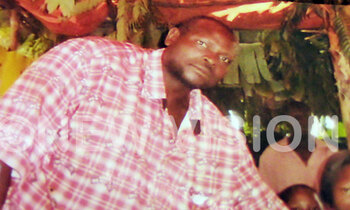 CRIME
MAYUGE - Fear gripped residents of Busaamu village in Malongo Sub County in Mayuge district after a 14-year-old girl was beaten to death by her father for allegedly attending a night disco.

The Mayuge district Police officer in charge of criminal investigations, Hassan Cherenget, identified the deceased as Winnie Nabwire, a primary four pupil at Golden Junior School, in Nakigo village. He identified the suspect as Ahamed Wesonga, a crime preventer and resident of Busaamu village.

Junique Namuganza, the deceased's mother, said the girl was beaten to death for attending a night disco during the celebrations of the New Year.

"She went to the disco and didn't come back in the night," said Namuganza adding that her daughter returned home in the morning, which angered her father.

"My husband started punishing the girl. His friend identified as Wilson Walimbwa and my other two sons also joined and they severely beat the girl to death," Namuganza said. She added that they were using sticks and hit girl's all over her body.

Namuganza noted that when the punishing persisted, she ran and reported to the area LC1 chairperson but unfortunately, she (Namuganza) and chairperson came when girl had passed on.

The LC1 chairperson Moses Kigenyi said that after beating the girl to death, the suspects laid her body under the mango tree in the compound.

"They got the mattress and placed the body on it. They covered it with the bed sheets," Kigenyi said. He added that the suspects later took off.

Cherenget said one suspect has been arrested while others are still on the run.

"We have so far arrested Wilson Walimbwa, a friend to Wesonga (the deceased's father) who was also involved in the brutal killing,"Cherenget said. He added that police is still searching for the girl's father who is the prime suspect and other two suspects.

He however, warned residents against taking the law in their hands. He advised parents on good disciplining methods in order to avoid problems.

"I urge parents to talk to their children first when they (children) have made mistakes. Don't hurry to punish them especially when you are angry," Cherenget said.