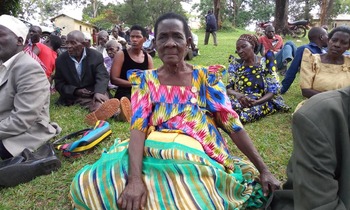 By Aminah Nabirye
One of the worries of patients in different parts of Uganda is that whenever they go to hospitals or health centres, they never find drugs.
They say they go to medical facilities unaware of their ailments and the drugs to treat them. They then get disappointed when the health workers send them to look for drugs.
According to the health ministry, the drugs are available in health centres. So, who is telling the truth?
In Gomba, many patients New Vision talked to said whenever they go to the nearby Health Centre, what they get is panadol (Paracetamol) and sometimes Coartem ( A primary medication for malaria) and yet they go to hospitals expecting to get treated from all diseases.
"When we go to the hospital, they tell us there are no drugs and refer us to other clinics or pharmacies," a patient says.
However, Gomba District Health Officer, Dr.George Kiwanuka, says the doctors in government hospitals have failed to explain to the patients where to get specific drugs as it is in private hospitals.
He promised to talk to the doctors in the Health Centres to provide information to the patients where to get the drugs rather than telling them there are no drugs.
"Some patients do not get it right. When they tell them that the particular drug they want is not there, they think the Health Centre has no drugs at all. They go back unhappy, yet if they to health Centre III they might find the drugs they want. The challenge we face as doctors is that we fail to explain to the patients where to get the right drugs," he adds.
Dr. Kiwanuka says the drugs are there, but they are given according to health Centre levels. He said since some of their health centres have been raised to Health Centre IVs, they will be able to get more drugs and doctors in their district.
"Health Centres get drugs at Parish level and the drugs they get are Panadol (paracetamol) Coartem and this is decided by the government from Ministry of Health so when you find someone suffering from pressure, diabetes at a health Centre II, they will refer him or her to health Centre III or IV."
"It is thus not just a matter of shortage of drugs, but more of lack of information of what to get where."