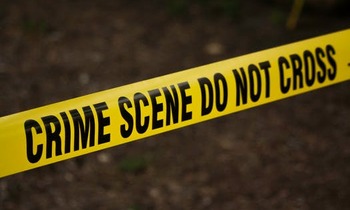 SUICIDE
KAMPALA- Police in Kampala are investigating the circumstances under which a city security guard shot himself and died on spot.
The Kampala Metropolitan Police Commander, Luke Owoyesigyire, says the incident occurred on Christmas day at around midnight.
Owoyesigyire identified the deceased as Charles Okene, a resident of Kalinabiri Zone II in Bukoto II Parish, Nakawa division.
He says Okene has been attached to Rock Security Service.
It is alleged that at the time of his death, he was with his colleagues at Atlantis Elegance Apartments, located on plot 3-Kimera close, Ntinda, Nakawa division.
"Our officers from Ntinda Police Station visited the scene and later transferred his body to Mulago city mortuary as investigations into the matter of case file SD:37/25/12/2018, continue," Owoyesigyire said.
However, the deceased's friends told Police their colleague started looking uncomfortable towards Christmas day.
"We asked him what the problem was and he said, he had some misunderstandings with his family over Christmas.
"To our surprise, he picked his rifle and pointed the muzzle at his head. By the time we realised he was committing suicide it was already late," one of his workmates narrated to Police.
It is also alleged that before he committed suicide, the deceased had a bitter exchange with unidentified person during a phone conversation.
"It seems someone was doubting he was on duty, because he was trying to prove to the person he was conversing with that he was on duty despite the fact that it was Christmas day," an eye witness added.
"We shall try to investigate and find out what compelled him to kill himself," Owoyesigyire added.