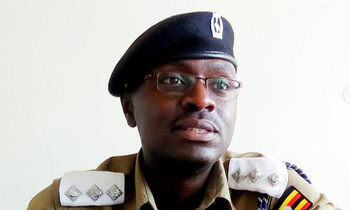 GUNMEN CHICKEN SHOT
The Police in Mukono are investigating circumstances under which three suspected robbers were gunned down at Biyinzika Poultry farm on Sunday morning.

It is alleged that at around 2:00am, about 10 armed men with one riffle raided Biyinzika Poultry farm in Seeta, Mukon district and attempted to steal chicken.

In the process, there was exchange of fire with the guards at the premises who had already spotted them hence killing three suspected robbers on spot.

According to Kampala Metropolitan Police spokesperson, Luke Owoyesigire, the attackers jumped over the perimeter fence to gain access to the chicken.

One of the deceased has been identified as James Aderi, hailing from Ngora district.

According to the area police, the other two bodies have not been identified.

Meanwhile, the bodies of the deceased were taken to Mulago for postmortem.

The Police have also recovered the chicken which the thugs had started parking into the sacks as the hunt for the rest of the culprits goes on.