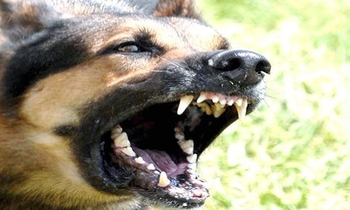 Kijjampiki LC1 chairperson in Kibinge sub-county, who was recently mauled by a pack of rabid dogs, has passed on.

George Sseremba died on Sunday afternoon after succumbing to rabies due to lack of effective treatment.

He was badly bitten while trying to save his two children who had been attacked in a coffee plantation two weeks back.

As they ran for their lives, it is said that Sseremba slipped and fell on the ground where the pack of more than 10 dogs mauled him.

According to his colleague, Sowedi Sserwadda, the Kibinge LC3 chairperson, he was rescued and rushed to Byansi Hospital in Masaka.

He explained that Sseremba received four anti-rabies doses and returned home.

Last week, his condition became worse prompting his wife to take him to a clinic in Kimwanyi village in Kkingo sub-county, in Lwengo district.

Since health workers there could not manage his condition, they referred him to Masaka regional referral hospital.

"He had started backing and doctors said it was too late to save him because the rabies had spread all over his body. Therefore, we returned him home where he died," he said.

According to World Health Organisation (WHO), rabies is an infectious viral disease that is almost always fatal following the onset of clinical symptoms.

Muhammad Muusa Kigongo, the Kibinge sub-county councillor, said villages,including Kisojjo, Kijjampiki, Budda, Mirambi, Kikaya, Karubanda, Maleku and Kagoggo are the most affected.

He said packs of between 15 and 20 dogs attack livestock, including goats, sheep, cows, pigs, poultry, as well as residents, especially children.

"Residents claim at least over 30 goats and pigs and 40 poultry birds have been killed in the recent weeks," he said.

Kigongo added that another resident Kulaish Kimuli of Budda village was attacked by dogs, but recovered after getting vaccines from Byansi Hospital.

However, Swalik Sserwadda, a local reporter in Kibinge, said residents in the affected communities say the dogs often habour in the bush and forests and raid communities any time.

He said residents are worried that dog attacks may increase, especially ahead and during the festive season if nothing is done.

In order to protect children from being attacked, Sserwadda explained that parents would wake up and escort them to school and also back home.

Elimination Plan

According to Muhammad Kateregga, the Bukomansimbi LC5 chairperson, an operation to eliminate stray dogs is underway.

He explained that they are working with the Police to shoot them since the dog poison was banned due to its effect on environment.

"We want to ensure that people enjoy the festive season peacefully. Therefore,residents should keep their dogs locked because the operation will not spare any stray dogs," he said.

New Vision has established the cost of a single rabies vaccination is costly and few can afford it. It increased from sh50,000 in 2016 to sh60,000 and currently goes for sh70,000 or more depending on the unit and the supplier.

Rabies

Dr. Sylvia Angubau Baluka, the President- Uganda Veterinary Association (UVA), said rabies has been neglected, yet it is a serious pandemic in Uganda and the world over.

She noted that government has not done enough to control and prevent rabies,which has continually killed people, especially children who are the most vulnerable.

She appealed to victims of dogs and fox attacks to go to regional hospitals for rabies vaccines.

WHO estimates there are 55,000 deaths as a result of rabies every year in the world while the Global Alliance for Rabies Control, estimates a total of 70,000 deaths with 10 million treated for bites from potentially infected dogs.