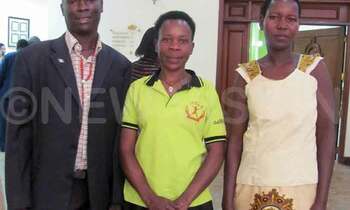 Some patients living with HIV/AIDS have asked the Ministry of Health and other partners to sensitize them on the new Septrin policy, saying many people especially in rural areas lack information regarding the policy and continue thronging health facilities demanding for the drug.

Chris Okwir, community linkage facilitator, Amach health Centre IV in Lira district said since March this year, they have not had Septrin in some health facilities and clients were threatening to demonstrate so that government can listen to their concerns

"Many clients are not well sensitized about this policy; they do not know who should be stayed on septrin and who should not. This is causing confusion and tension among patients. The ministry needs to come out and educate people about this policy,"Okwi said.

Florence Namuli, 40, hailing from Kiboga district says she has been on ARVs since 2007, which she was taking alongside Septrin and had no problem until she was taken off Septrin.

"When I was taking ARVs and Septrin, I was healthy and happy, but since I stopped taking Septrin this year, I'm getting co-infections such as cough, malaria, joint and chest pain, and many times, I feel weak especially early in the morning, yet I'm virally suppressed, I do not know what is causing the cough and pain," she said

Adding: "I have two children aged three and nine years, I still want to be alive and care for them. Government should enroll me back to the drug. Also, many people in the district do not understand this policy and more sensitization is needed.

Lawrence Kivumbi, a volunteer at Lwamata health Centre III Kiboga district said since March, there has not been Septrin at the facility, and has resorted to buying for himself.

Just like Namuli, Kivumbi who has been on treatment (ARVs and Septrin) for the last 11 years said he had not suffered from any co-infections and is afraid that by stopping to take Septrin, he may get co-infections.

"I can afford to buy a doze of sh6000 per month which contains 30 tablets, for 30 days. But how many people in rural areas can afford this," Kivumbi noted.

They were sharing their concerns during a meeting held at Imperial Royale Hotel in Kampala this week.

The meeting was organised by Coalition for Health Promotion and Social Development (HEPS-Uganda) in conjunction with Centre for Health, Human Rights and Development (CEHURD).

The meeting aimed at discussing the problem of stock out of essential medicines and commodities in health facilities across the country.

Edmond Acheka, assistant district health officer, Lira district pointed out that when it comes to commodities such as ARVS, test kits, anti-Tuberculosis medicines, they have enough and patients can easily access them.

However, he said the problem is still with family planning commodities. "Despite ordering from National Medical Stores (NMS), we take long to receive them, and this means some women may be getting pregnant when they do not want to," he says

The policy

In September this year, the Ministry of health released new guidelines on stopping the taking of Septrin as a complementary drug that fights opportunistic infections such as pneumonia, malaria, and diarrhoea.

According to the head of the HIV/AIDS programme at Ministry of Health, Dr Joshua Musinguzi, guidelines followed a recent research by scientists from both the ministry and the Uganda Virus Research Institute (UVRI) which came up with evidence that the drug is useless among people who are virally suppressed and stable on drugs.

According to the guidelines, people that could take or continue with Septrin are HIV patients newly enrolled on treatment, pregnant women and infected children below 15-years, but those above 15, not pregnant and have been on ARVs for many year, virally suppressed were stopped.