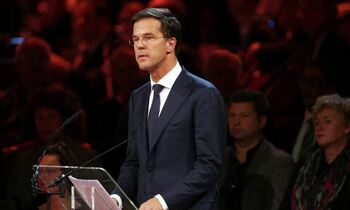 Russian Ambassador to the Netherlands Alexander Shulgin(File photo by Sputnik)
By Sputnik
BUSINESS
WORLD - Moscow is considering various options to boost interaction between business communities of Russia and the Netherlands, Russian Ambassador to the Netherlands Alexander Shulgin told Sputnik on Thursday.
"We have plans aimed at intensifying cooperation between business communities. There may be some meetings between Russian and Dutch businessmen, either in Moscow or here," Shulgin said in an interview.
According to Shulgin, different options are now under consideration, and there is hope for a positive future of Russian-Dutch relations.
Relations between Russia and the Netherlands have come under strain after Dutch Defense Minister Ank Bijleveld said in October that four Russian citizens had been expelled from the Netherlands.
This was April 13 on suspicion of an attempted cyberattack on the Organization for the Prohibition of Chemical Weapons (OPCW), noting that the suspects had diplomatic passports.
The Russian Foreign Ministry refuted the claims shortly after Bijleveld's statement and stressed that the "spymania campaign" unleashed in the Netherlands was seriously hurting bilateral relations.