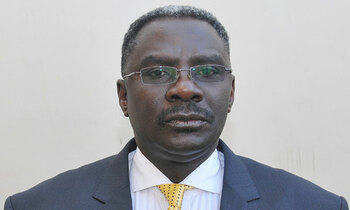 OPINION
By Ambassador Henry Mayega
Every election, the highest form of national dialogue, produces winners and losers; that is the dynamic that propels democracy.
The Ugandan voters spoke loudly in February 2016 by electing President Yoweri Museveni, his NRM Party and their manifesto from among others.
A few things are more important in a democracy than the confidence people have in an election because it epitomises a dialogue.
The foreign funded agitators, including the so called elders' forum, therefore, for a national dialogue worry that the field of Uganda's glory has been harvested, wholly, by Museveni, leaving nothing for future generations, but modest ambitions.
In an act of over-reach, they, together with the editors of one daily, have erroneously argued that this administration has stampeded the dialogue.
Earlier, the anecdotal colonial times preceding independence in 1962, eminent Ugandans were shipped to the UK, Lancaster house. Befuddled federalists, nationalists, feudalists, partists as well as communists, were shredded between proponents for "independence now" and having it later.
The ensuing jostling created fissures in the country which were doused further by an indignant wave of agitation for independence in all African colonies.
The Lancaster House Conference was, nevertheless, justified to solve an impending national crisis. That conference and another at Namirembe would eventually check-up our body politic; comprising a series of tests that measured our national political health and well-being.
In 1978/79, our national messengers were not new having taken part in the 1962 debacle.
A national dialogue was held in Moshi, Tanzania outside our bordaries again. Ugandan exiles, justifiably, gathered to sort the spoils of the collapsing Idi Amin's diabolic regime.
The foreign hand cobbled together all shades of political opinion which simultaneously posed the enigma of exterior influence because the conveners gave the conferees accommodation, bathing soap, diet and of course "he who pays the piper calls the tune".
Those circumstances shocked Ugandans power of expression; they gave us a war and made us shuffle heads of state five times in one year: Idi Amin, Yusufu Lule, Godfrey Lukongwa Binaisa, Paul Muwanga and Milton Obote.
That was a justified national dialogue; considering the crisis arising out of a humiliating and contemptible figure we had become because wars had blighted us leading to our being removed from international files of honour.
And so two conversations ended in 1962 and another one began in 1979; but how does the current rhetoric for national dialogue stack up against its antecedents?
One, there is no national crisis that would warrant a dialogue in the proportions our foreign funded group would want us to believe.
Uganda has successfully navigated the choppiest political rapids like subduing all rebel groups since 1986 and entrenching democracy.
The dialogue is a worrying black box. No one knows, for sure, what it ensconces although we know, wholly, its unrealistic intentions, philosophy and heaving waters.
Secondly, dialogue, for those who care to observe, is occurring in several fora: cabinet, parliament, district councils, youth, women and workers' councils, in the diaspora, print, electronic.
It can only be out of their own indolent volition that some are not dialoguing at those various, not far-flung levels. And so, having the dialogue outside these fora is to overthrow the Constitution.
And so, having the dialogue outside these fora is to overthrow the constitution.
Thirdly, Yoweri Museveni is credentialed by our citizenry for entrenching the culture of regular and predictable elections, a tall order for his predecessors who suffered coups and take-overs.
His competitors' demeanors remain profoundly unpresidential; a vast swath of the country have found him honest, refreshing and real for the best interests of the country, the reason why his opponents mumble beneath political rubble after every election.
Fourthly, the three arms of government are robustly functioning; the executive, legislature and the judiciary, in their unwavering sense of duty, have strengthened the principal of separation of powers.
My instincts tell me that the main objective of the proponents of the dialogue is to cloud our democratic gains, bask in borrowed political limelight as 'conveyors of sanity' in the body-politic of Uganda and who doesn't know about the works of the invisible hands that fund the group?
The writer is the deputy Head of Mission of the Uganda Embassy in Beijing, China.