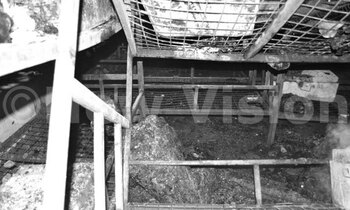 The Government has pledged to make financial contributions towards the families of the victims of the St. Bernard School fire in Rakai district.

Fire broke out in one of the dormitories housing senior three students claiming 10 lives and injured others.

The minister of state for higher education John Chriystom Muyingo while presenting a statement before parliament last evening mourned the deceased and said government shall meet the burial expenses and medical bills for those who survived with injuries.

Muyingo says the Government shall also assist in reconstructing the school dormitory.

The Government Analyical Laboratory has started examining remains of the students who died in the school fire at St Bernard in Rakai district to identify the bodies.

Nine students were burnt beyond recognition.

The Police Spokesperson Emilian Kayima says this is the first step before they give the bodies to their parents for burial.

Meanwhile, Parliament also mourned the death of the students, as the speaker Rebecca Alitwala Kadaga asked government to do a thorough investigation to bring the perpetuators to book.