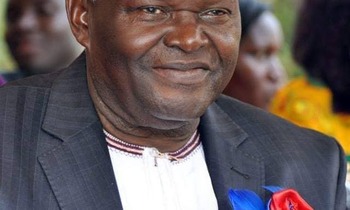 By Francis Ssenjobe

Former MP for Buzaaya County Dan Baalwa Isabirye has died.
Baalwa has been battling cancer for some time.
He died at Nakasero Hospital where he had been for a few weeks after receiving treatment in the USA.

He served on Kamuli district service commission and he's the founder of Kasambira High School in Kamuli district.
A few years ago he enrolled for a Bachelor's degree in Theology at Bugema University.