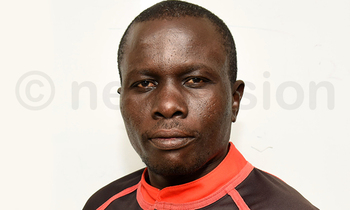 The toughest derby in Uganda today will be brought out to the fans and followers in the form of the Uganda Cup finals.
The defending champions Black Pirates will today undergo a thorough test as conducted by former winners and arguably Uganda's most outstanding club Betway Kobs. There wouldn't be a better final in today's match.
Since its inception in 1999 there have been many close encounters at the final stage of the Uganda Cup and this will not be an exception.
There will be very little love lost and the best team today will be rewarded.
Tough contest
It might be a case of sheer genius, luck or mental strength which might determine the eventual winner.
It could also easily get down to some of the very basic things of the game like discipline which will separate the two sides.
Kobs won very narrowly against arch rivals Hima Cement Heathens last week and they were guilty of not fully utilising their massive firepower in the forwards.
Their forwards lorded over their opponents in almost all the scrums till certain changes on both sides were made towards the last quarter of the encounter.
After running to an early lead they were kept scoreless for the entire second half. A win in this encounter is all that matters and not the manner.
The Pirates on the other hand looked very sharp especially in the buildup of their first try.
The Buffaloes to their credit kept the defending champions at bay for long spells and they finally succumbed in the last quarter of the game.
The fans were kept on their toes for long spells since the Buffaloes stubbornly refused to bow down but when they finally succumbed.
Scrum war
An interesting part of the contest will be in the scrums. The Kobs have managed to get back forwards guru Fred Mudola and their pack looked solid for most part of the game.
The Pirates are largely the same tight unit of the previous season. Each scrum engagement will hopefully be well managed by the match officials.
The line-outs will also be very interesting. Both sides were still struggling last week but better than their opponents. Today, expect more polished display.
This match which will kick off at pm at Legends will be preceded by the Uganda Cup Shield Finals between the Hippos from Jinja and the Makerere Impis at 2pm.
Africa Gold Cup expands
Algeria and Zambia will join Africa's elite after playing in the Africa Silver Cup. Algeria won it 31-00 in Zambia. The format of play is yet to be announced and we are eagerly waiting for it.
The best format would be each team playing the home and away route but that will not happen due to financial challenges.
Probably the teams will be split in 2 groups and a winner decided in a final game. Either way, we should get set to win it next year.