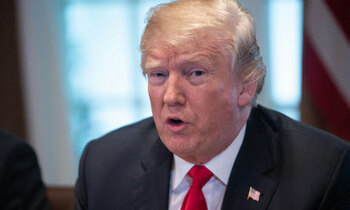 US President Donald Trump on Saturday said he will travel to the Pennsylvania city of Pittsburgh, where a gunman opened fire at a synagogue and killed 11 people.
Trump -- who is in Illinois for a campaign rally ahead of key November midterm elections -- did not provide details of his trip that comes in the wake of the fatal shooting, which he earlier dubbed an "evil Anti-Semitic attack" and an "assault on humanity."
"All of America is in mourning over the mass murder of Jewish Americans," the Republican president tweeted.