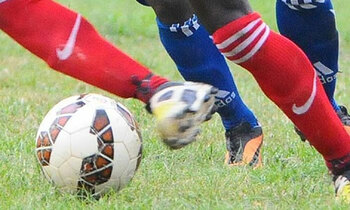 Pepsi University Football League

Today

Quarter-finals - First Leg

Kampala University vs Uganda Christian University

2.00pm, Kampala

Uganda Christian University will be looking to break their quarter-final jinx when they face two time champions Kampala University this afternoon in the first leg of the Pepsi University Football League quarter-final.

This is the fourth successive season that UCU are making it to the quarter-final stage of the tournament of which, each time reach the stage, they have been knocked out.

Twice by Uganda Martyrs and once by Kampala International University.

UCU coach Kintu Mwera, however, blames the jinx on his team.

"The problem has not been who we were playing, but ourselves. We have lacked concentration when it comes to this stage of the competition. We were not finishing well and were also conceding funny goals. We are a different group this time and are determined to go to the finals because we have what it takes. We just need to concentrate," he said.

UCU face a Kampala University team that only just made it to the quarter-final stage having scored just one goal more than Busitema University after finishing level on points with them.

However, coach Vincent Tumusiime is confident his side have mastered this stage of the competition and are surely going to make it.

"We struggled in the group stage but we are going to improve our level of play at this stage of the competition. Every department has to concentrate on delivering in their section", Tumusiime said.