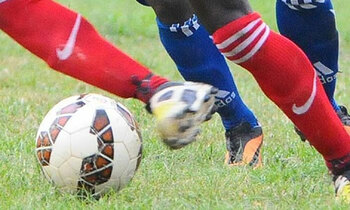 Tuesday

Quarter-finals - First Leg

YMCA Comprehensive Institute vs St. Lawrence University

2.00pm, Buwambo

The quarter-final stage of the Pepsi University Football League will begin Tuesday with YMCA Comprehensive Institute hosting St. Lawrence University at their Buwambo campus for the first leg of their tie.

Both teams are participating in the league for only their second season and have defied the odds to make it through to the quarter-final stage.

YMCA who were drawn in the same group as football giants Kyambogo University and Makerere University Business School made it through at the expense of MUBS beating the two time champions both home and away in the group stage, while St. Lawrence who were drawn in the same group as Kampala University and Nkumba University finished the group stage unbeaten and top of the table.

However, YMCA tactician Allan Katwe isn't blown away by his side's achievements so far and is confident they will make it through to the semi-finals as well.

"This season we prepared well and worked hard to make it past the group stage.

We were drawn in a difficult group with Kyambogo and MUBS but were able to beat MUBS home and away and to get a point off Kyambogo. I'm confident that against St. Lawrence we shall do well," he said.

For St. Lawrence coach, Nnono Ssozi, the team has achieved their target for the season and is under no pressure.
"This is only our second season in the University Football League and our target at the start of the season was to at least reach the quarter-final stage. Now that we have achieved that, we are under no pressure, we are very relaxed and are just going to play good football," Nnono said.